DelEx 2018: Karman Sandhu/Kevin Zhong's Experience with the Delbarton Externship Program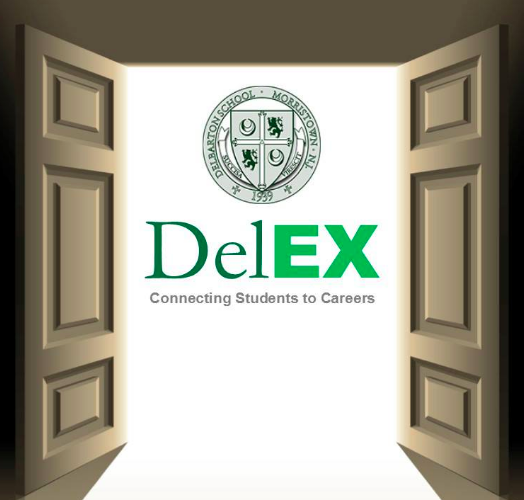 Karman Sandhu and Kevin Zhong
December 18, 2018
This past summer, sixty one current seniors (Class of 2019) participated in externships across various professions including business, media, law, finance, medicine, and many others. Students shadowed professionals in these fields with the hopes of gaining a valuable glimpse into prospective careers of interest. This article highlights the experiences of two seniors: Karman Sandhu and Kevin Zhong.
Karman Sandhu: For my DelEx externship, I had the wonderful life-changing opportunity to work with Mr. Zach Laverty at Brownstone Investment Group, a bond brokerage company based in Manhattan. While there, I was able to shadow Zach and even participate in bond trading, portfolio creation, sales negotiations, data analysis, and even the development of technology solutions for trade automation. I spent time at several different places throughout the office, working with the tech side for a few hours, the regular sales side for a few hours, the management side for around an hour on my last day, and the more advanced sales side as well for around an hour or two. I spent time talking to the CEO as well who told me all about what it takes to succeed in this industry today. Overall, from this externship, I learned a lot about what working in finance is really like, and it only helped solidify my love for the field even more.
Kevin Zhong: I had the incredible opportunity to shadow neonatologist Dr. Tom Murphy at the Morristown Medical Center. With Dr. Murphy, I gained valuable insight into the professional field of medicine, the day-to-day life of doctors, and the operational structure of hospitals. I was able to witness the intensive care unit, delivery rooms, surgery, and even had the chance to practice endotracheal intubation (on a mannequin, of course). I attended several administrative meetings with the hospital's directors and department heads, learning about the elements and components of an effectively functioning hospital. I also attended a few training sessions and classes with residents (students who graduated medical school and are pursuing further training in their specific field of study), learning about the critical decisions and life-support procedures made right after delivery. In my conversations with Dr. Murphy, he taught me about the educational process involved in pursuing medicine, reflected upon his own experiences, and provided some helpful advice to navigate the medical world. This externship provided a great opportunity for me to further explore my interest and love for medicine!