Top 5 Things to do in Iceland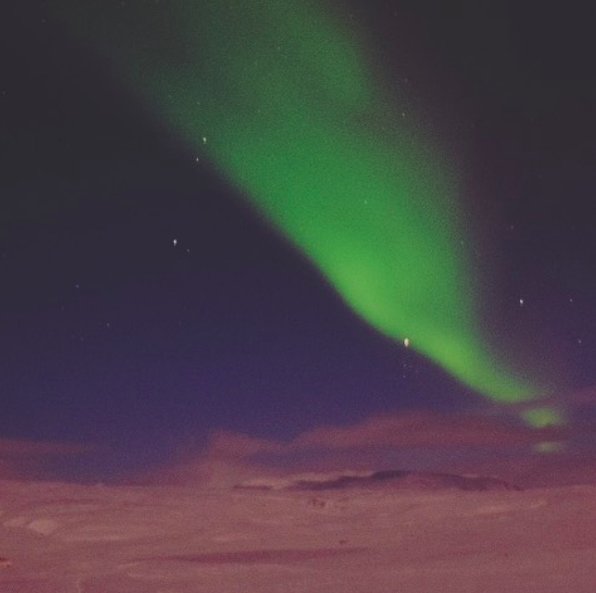 Hang on for a minute...we're trying to find some more stories you might like.
Over Presidents' Day weekend, my family and I visited southern Iceland in all of its wintry majesty. Whether it was the magical snowstorms or the crystal-clear night skies, the trip was one to remember for all of us. While home to only 338,000 residents, Iceland brings in over 5.2 million tourists annually. A popular travel destination, here are my top 5 things to do in Iceland.
The Blue Lagoon

: It is a large geothermal pool, located in Reykjanes peninsula in the southwestern part of Iceland. The pool is partly from a natural source of geothermal water, and also supplied by excess water from a nearby power plant called Svartsengi. The water is rich in minerals, especially sulphur and silica, which are supposedly good for your skin. In the recent years it has gained a reputation as a world class tourist attraction. It was a soothing, unique, and unforgettable experience.

The Northern Lights

: The northern lights appear when electrically charged ion particles, emanating from the sun, travel at a high speed towards Earth, resulting in a collision with the highest air particles in the upper atmosphere. The different colors of the lights are in accordance with the different gases that are found up there. Most northern lights are green in color, due to collision with oxygen. The solar activity affects the strength of the northern lights. Iceland is situated on the so-called auroral zone, which means that this magnificent phenomena can be seen from there when the conditions are right. Just remember that spotting the Northern Lights is impossible during summer (blame it on the midnight sun!) so visit Iceland during the winter, like my family and I did. Guided tours are also available for the Northern Lights, and we booked one to make sure we got the best views and timings.

The Golden Circle

: The Golden Circle is a route between three major attractions: Geysir, Gullfoss Waterfall and Thingvellir National Park. It takes one day or less to do the whole tour and it's well within reach from the capital city Reykjavik. You can either drive the Golden Circle route yourself or go on an organized tour. We opted for the tour and it was a fantastic experience.

South Shore Tour:

The south shore of Iceland is extremely beautiful and thus attracts many visitors. Many of Iceland's most beautiful attractions are located on the south shore; Reynisfjara Black Beach, Seljalandsfoss Waterfall, Skógafoss Waterfall, the Sólheimasandur plane wreck and more. Driving along the south shore from Reykjavik can be done in one day, but it's easily possible to explore the area at a slower pace. I highly recommend going with a tour guide to cover all of the best spots, but if you want a more leisurely, self-paced trip than it's totally manageable as an individual excursion.

Reykjavik city center:

Reykjavik City is not a bustling metropolis, but it certainly has its charm. Travelers describe it as cool and quirky and food lovers drool over the diverse and hip restaurants you'll find in the capital. Most travelers end up wandering around in the city center of Reykjavik, even if the purpose of the trip was to explore Iceland's gorgeous nature. The major highlights of Reykjavik are probably the Hallgrímskirkja Church and Harpa Concert Hall. You should definitely take your time to see these magnificent buildings. There are plenty of other interesting things to do and see in the city and you can easily spend at least a couple of days just going to museums and restaurants. While Iceland has the stereotype of being only suitable for heavy meat-eaters and seafood-lovers, there are numerous vegetarian and vegan options. As a family of vegetarians, we had no problems finding good food wherever we went.
I hope you will travel to Iceland and check out all of these must-see travel highlights. It was truly a once-in-a-lifetime experience that I will cherish forever and I hope others will feel the same way.