March for Life 2020 – A Celebration of Life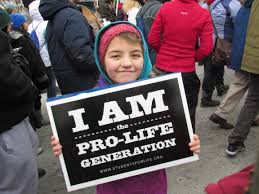 This year marked the second year that I attended the annual March for Life in Washington D.C., and I can affirm with confidence that it is one of the most powerful and inspiring events that I have ever witnessed. The first march was in January 1974 and was directed towards lobbying Congressional leadership to find a legislative solution to the Supreme Court's decision on Roe v. Wade. Soon after realizing congressional protection of the unborn was not on the horizon, pro-life activist Nellie Gray decided to hold a March for Life every year until Roe v. Wade is eventually overturned. Now, in January 2020, President Trump became the first president to openly support the pro-life movement, appearing at the rally just before the march. 
Our journey started with a mass in the library at Delbarton. This year, Wave-4-Life secured our own bus for the March, expecting a large turnout, and for good reason as we nearly doubled the number of Delbarton participants from last year. After mass, we boarded the bus and embarked on the 5-hour trip to Washington DC, praying the Rosary and Divine Mercy Chaplet
As soon as we got off the bus, the energy was almost tangible. As we walked to the Department of Justice Building, where we began our march, the street was packed with thousands of participants. Although we missed the rally at the National Mall, we watched the speeches from notable speakers such as President Trump, former Democrat Senator Katrina Jackson, and the wife of John Bel Edwards, governor of Louisiana.
When we finally began the March, our group surged ahead to the Supreme Court building. Last year, I had thought that there would be just as many protesters as supporters. I was proven wrong, however, as there was virtually nobody present opposing our movement. Everyone around supported each other with warm smiles as we marched for the pro-life cause. From the Democrats for Life to Catholic schools like us, everybody present was simply celebrating life. Because that's what the march is – it's not a protest nor a riot, but rather a celebration. We celebrate the life of every human being, born or unborn.
After the March was over, we were sad to leave this celebration. As we boarded the bus to go home, excitement for next year's march overcame us. The feeling of camaraderie in the celebration of life truly made an impression on me, and I intend on attending the March for Life next year, and hopefully even the years beyond.