Ok Zoomer! My Virtual Delbarton Experience
The Perks and Pitfalls of "Distance Learning"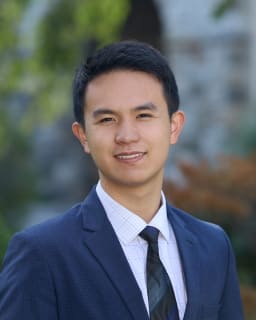 "F in the chat. The seniors have to spend their spring remote learning. Glad that's not us!" – Will Li circa March 2020.   Was it "hubris"?  Perhaps…
Like my height, that quotation did not get better with time. COVID has spiked, and education has had to adapt. Despite the administration's wonderful work with the reopening, because of family health issues, I can't take advantage of in-person learning, so I'm spending the first third of my senior year learning from home. 
There are some perks. I can wake up at 8:05 and still make it to first block on time, and, if I keep the camera aimed high enough, I can get away with wearing pajama pants all day. 
My teachers have been extremely accommodating. Not everyone is a master of sharing screens on Zoom, but all my teachers have gone the extra mile. They've digitized their course materials and are always keen on repeating important points in class discussions for us Zoom-ers. Academically, I do not feel I have missed out on much. In fact, digital learning has allowed me to do more! Instead of wasting away my free blocks, I'm auditing AP Psych as my eighth course. 
There are downsides too. I miss seeing my brothers at school. On a Zoom call, their faces are just specks on the screen or background echoes during class lectures. It's hard to interact. I honestly don't even know who my fellow classmates are. I hate not being able to hold disruptive side conversations during class or goof with the boys between blocks. It's lonely and draining staring down a black screen for hours a day.
After school, presents different challenges. I have less motivation to run without the cross country team motivating me. I have less drive to do debate when all the tournaments are online. I can't be there to guide research groups along with their experiments or to plan physical events with the Senior Council, but at Delbarton, we rise to the challenge. With the help of my fellow coordinators, I've been able to set up the digital components of the Math Tutor Center even if I can't be in school physically. The Research Club similarly holds virtual leadership meetings where I can coordinate our physical plans from afar. Even though I can't play for the Percussion Ensemble this fall, I've been helping out by recruiting new students for the ensemble via email. 
With distance, maintaining a constant stream of communication is key, and this has been most important with my friends. Whether through Zoom call hangouts, lunch Facetimes, or group "distance runs," I'm determined to make the most of my senior year. It's less than ideal, but it's growing on me. Although I'm physically far away, I still feel close to the Delbarton community, and that's a testament to the power of friendship and strength of brotherhood at our school. This isn't how I expected my 6th year at Delbarton to go, but at least I've finally been able to escape Sage.