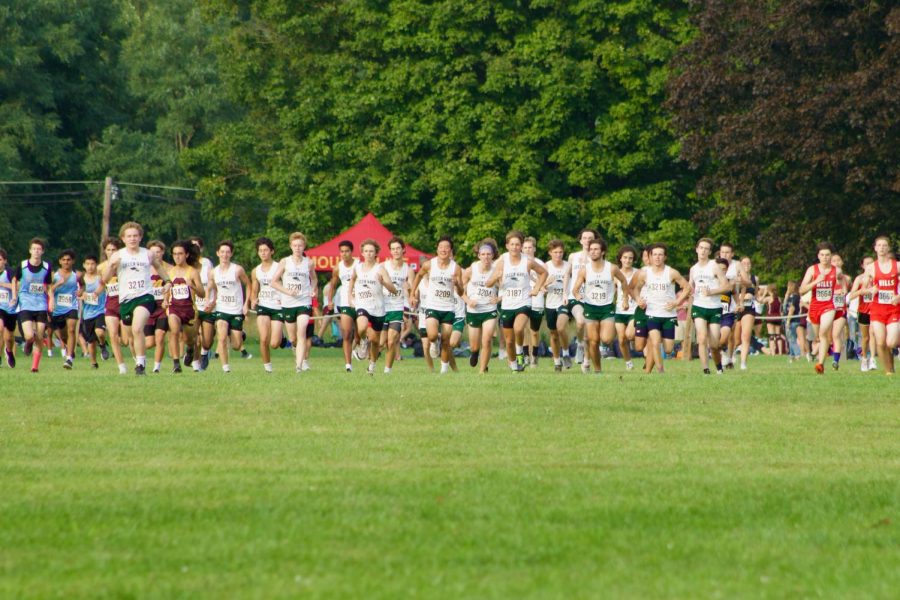 Cross Country 2021: A Vision of Excellence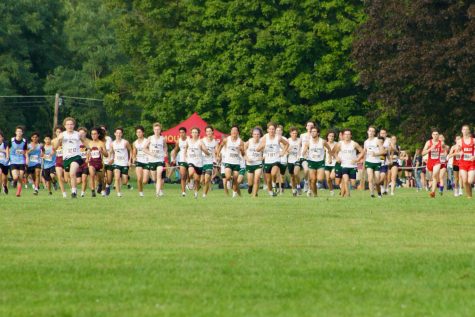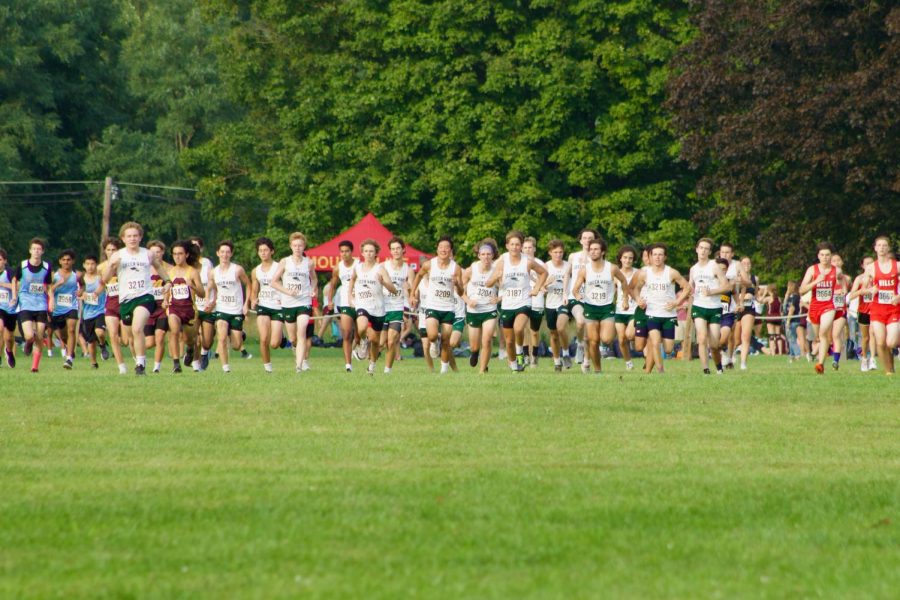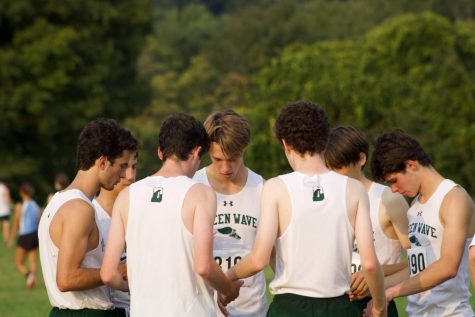 The 2021 Cross Country season is off to an explosive start. This year's team is the largest in recent memory: 48 runners strong. The 2021 team has a great blend of older and experienced runners as well as new talent. In addition to numerous new runners, this year's team has a new coach. Coach Jack O'Reilly has joined our team and helps Coach Frost with the varsity squad. Coach O'Reilly ran for Delbarton himself in the class of 2014. In an exclusive interview with Courier reporters, O'Reilly highlighted the team's long history of excellence: "We have had legends coach here such as Wayne Gardiner, John Barnicle, and Dave Sully. John Barnicle and Dave Sully have coached numerous athletes that ultimately have competed at the Olympic Trials, the Olympics, and even medaled at the Olympics." For instance, triathlete Morgan Pearson '11 recently competed in the Olympics, winning a silver medal in the mixed relay. He hopes to continue this legacy both in high school competitions and beyond.
Coach Frost continues to head up the varsity program. An accomplished runner himself, he ran for Randolph High School and Binghamton University before coaching at Chatham High School and then finding his home at Delbarton. He also talked to the Courier and discussed the team's potential. He believes that although Chatham is favored to win the county championship, a strong performance from this year's team could earn us the first championship win since 2002. He remains optimistic about the future saying "I'm proud of how the team has handled this season thus far, but I know they're capable of a lot more.  I'm very excited to see how this season plays out."
 Additionally, Coach McHale assists with the JV and Freshman squads and Coach Johnson oversees the entire team. All four coaches are dedicated to the success of every athlete and the team at large. But not only do we have an excellent group of coaches, we also have 4 team captains. Seniors Evan Dolan, Ritchie Mistichelli, Reagan Crann, and Luke McChesney lead our team in practices and promote team spirit. Additionally, our team now has a chaplain: Brother Finnbar. Brother Finbarr already has connections in the running world. He taught math at Delbarton with several of our coaches and is a marathon runner himself. His presence and leadership in prayer at races helps our runners prepare to compete and connect with the spiritual aspect of the sport.
Cross Country allows every runner, no matter how experienced, to compete. Unless you're injured, no one sits on the bench in XC. Each day after school the team meets down at the track. After a warm up, different groups will begin their runs into different areas both on and off campus. The varsity team often crosses Mendham Road and runs through the shady Patriots Path. A favorite of all our athletes is the five-mile Tour Road loop in Jockey Hollow that takes us past the visitors center. We often run down to Sunrise Lake for some 1 kilometer loops, and sometimes we just stay at the track for a speed workout. No matter the run, both our varsity and JV runners run as a group. We encourage and push each other to get better so that when race day comes, we're ready. Delbarton has a history of excellence when it comes to running. Last year's varsity team went undefeated and placed second at the Southern Conference Championship. The pandemic meant that only our top 7 runners could run at these races, so the 2021 season is the opportunity many runners have been waiting for to compete at this higher level. So far the team has competed in several meets.
 At the Roxbury Invitational, our JV team placed second overall out of 14 schools and had 5 runners in the top 10. The varsity team saw impressive performances as well. Juniors Collin and Brian Boler took second and third place respectively in the "fastest four" race, both setting personal bests. In the "future four" race, freshman John Cuzzocrea took 4th overall and senior Luke McChesney finished in 12th place. 
At the first New Jersey Athletic Conference meet at Greystone, the varsity team won the race with a narrow, but solid, lead of 10 seconds in overall team time. Collin Boler finished first, junior David Collini took 8th, and John Cuzzocrea came in at 13th. The JV team dominated their race with Delbarton runners taking first through fifth. 
At the Back to the Mountain Invitational in Woodland Park, the team continued its winning streak at a very difficult course. The varsity team took home silver, placing 2 runners in the top 20. The JV team shined with four runners in the top 10, earning them first place. The freshman team took fifth place overall, with John Cuzzocrea taking first place in his race.
Obviously this group of runners already has the makings of a dominant team, and continues to train towards future meets and into the championship season. The 2021 Cross Country team hopes to build upon the legacy of excellence established by previous generations, while building a team for the future as well. Delbarton sports are all about showcasing our spirit and brotherhood, and the cross country team is the perfect example of the dedication of our athletes, coaches, and parents.