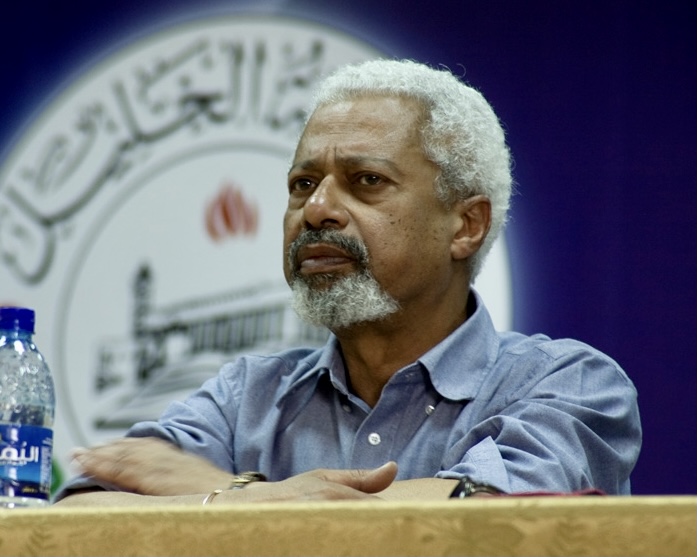 Tanzanian novelist Abdulrazak Gurnah received the Nobel Prize in Literature on October 7th "for his uncompromising and compassionate penetration of the effects of colonialism and the fates of the refugee in the gulf between cultures and continents". Gurnah, not incredibly well-known in the United States, has been praised for his novels such as Paradise, By the Sea, and Desertion. He previously has been shortlisted for the Booker and Whitbread Prize.
While the Nobel Prize committee does not release their specific list of nominees for the award until fifty years later, other writers considered in contention were Chinese novelist Can Xue and Canadian poet Anne Carson.
Gurnah follows in the tradition of Wislawa Syzmborska as a relatively obscure writer brought to international attention through the receiving of a Nobel Prize, and the first Black winner since Toni Morrison. The Nobel Prize has often been criticized for its perceived Euro-Centric (Sweden has won eight prizes, more than all of Asia) and overwhelmingly male selection (16 of 117 winners have been women). The 2018 selection of Olga Tokarczuk, the 2020 selection of Louise Glück, and the this year's selection of Gurnah likely represent attempts by the academy to widen its artistic scope beyond the slim margin of European respectability it has limited itself to.
Gurnah also follows in the tradition of Alexander Solzhenitsyn as a writer dedicated to the exploration of power structures and their impacts on lives. For Solzhenitsyn, such a system was the gulag. For Gurnah, it is the generational effects of colonialism, and the feeling of being stuck between worlds. In this capacity, among others, he has been recognized as one of the world's preeminent writers; his prose has been praised as both beautiful and unflinching.
The prize itself, while widely agreed to be the most prestigious award in literature, has been mired in controversy for much of its history. Notable writers have been snubbed, both in the past (Joyce, Nabokov, or Bishop) and in the present (Rushdie, McCarthy, or Pynchon). The first decade of selections (with the exception of Rudyard Kipling) remains largely unread and unremembered. The 2018 prize had to be delayed following a sexual assault scandal related to the academy board; thus, in 2019, two prizes were awarded, and one went to Peter Handke, who has received fierce criticism for what has often been called denial of Bosnian war atrocities and genocide.
Nevertheless, reception of this year's award has largely been positive and controversy-free, though for one person in particular it took some time to make sense of it. Gurnah himself believed the caller informing him of his selection was prank-calling him, and nearly hung up before being persuaded of the situation's reality.
Whether or not such a selection represents a new direction for the prize or the academy waits to be seen, but this writer in particular is excited for this year's selection and waits with bated breath, along with the passionate throng who follow contemporary poetry, prose, and theater, for next year's selection.