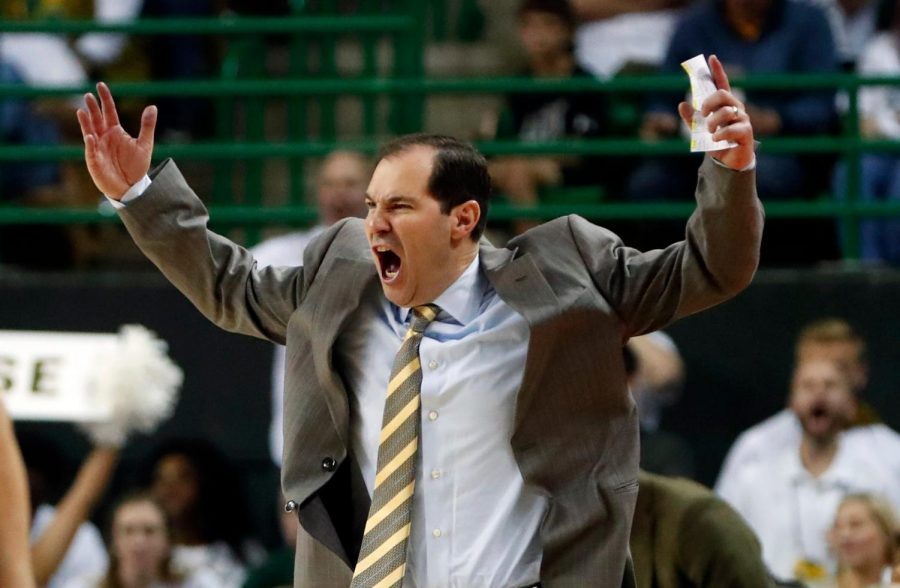 It's the most wonderful time of the year, and I'm not talking about Christmas. With the winter season upon us, college basketball is back and as maddening as ever. Now is the time to do your research so when your bracketology knowledge is put to the test in March, you will be in good shape to make a competitive bracket. For many reasons, including an overloaded number of transfer student-athletes, notable upsets early on into the season, and Coach K's personal "last dance", the 2021-2022 college basketball season will be one for the ages. 
Who is the top-ranked team?
Last year, Gonzaga and Baylor were undeniably the top two teams in the nation, and it was no surprise when they faced off against each other on April 5th for the NCAA title. While the Zags won their first 31 matchups, Baylor bested them when it mattered most in a high-scoring 86-70 victory. This year; however, no team has proven themselves to be the absolute best. In this way, there aren't any tiers where you clearly see the elite teams, the great teams, and the good teams since every top-25 matchup seems to always end in nail-biting fashion. The preseason rankings had Gonzaga, for the second year in a row, at #1, but on November 26th the Bulldogs lost to Coach K and the Duke Blue Devils. Duke said a quick hello to that highly-coveted #1 overall slot and departed the next week after losing to Ohio State. Ohio State? The football school? The basketball team who lost as a #2 seed to Oral Roberts last year? Talk about an ugly loss.
The next top team was Purdue, led by their uncoordinated, freakishly tall 7' 4" center Zach Edey and their top-scorer and playmaker Jaden Ivey. Similar to Duke, Purdue lasted only a week at #1 as their reputation suffered greatly after losing to unranked Rutgers. I'm sure by now everyone under the sun has seen Ron Harper Jr.'s miraculous buzzer-beater heave followed by a classic court-storming from the Rutgers student section. Since Purdue's loss on December 9th to Rutgers, the defending champs, the Baylor Bears, have subtly eclipsed Gonzaga, Purdue, UCLA, and Duke in the AP college basketball rankings.
Is a two-peat on the horizon for the Baylor Bears?
While my bracket was busted as early as the second round last year (largely because of West Virginia's early loss to the Syracuse Orange), I was right about one team all along: Baylor. In deciding which team to pick to win it all, I knew to side against Gonzaga as undefeated champions are hard to come by. Baylor was the best defensive team in the country, they had the most depth, and they had three-star playmakers in MaCio Teague, Jared Butler, and Davion Mitchell. I was sure entering this year that with Butler and company parting ways with the Texas institution, the Bears would be lucky enough just to make the NCAA tournament, but they have turned heads with a 13-0 start. 
With less firepower offensively, Baylor will have to stick to their strength in sound defensive play. Jonathon Tchamwa-Tchatchoua, Jeremy Sochan, and Flo Thamba are all the size coach Scott Drew has to work with, and the backbone of his defense. These three fellas don't play a glorious role on the court: they get rebounds and wear their opponents out with physical play under the rim without scoring all too much. Baylor's playmakers, on the other hand, are Arizona and Georgetown transfer James Akinjo, sophomore L.J. Cryer, freshman Kendall Brown, and one of my favorite players to watch, Matthew Mayer. It's fun to watch Mayer play more than any other player in the Big 12 because his short-term memory is on display every single game. He could miss 1,000 three-pointers in a row but it wouldn't deter him from taking the next one, even if it's not an open shot. What's also noteworthy when looking at this Baylor team is that Cryer leads the team in points, but comes off the bench! In all honesty, this bunch pales in comparison to last year's championship-winning team, so I don't expect the '0' in their record's loss column to stay the same. Baylor is still worthy of earning a #1 Seed in the NCAA  tournament and the respect of all bracketologists should they stick to their identity as a defensive-minded basketball team.
What will the strongest conference be?
The shortest answer to this question is the Big 12. There are five Big 12 teams in the top 25 as of week 8, and an additional two are expected to join them in making the NCAA tournament. The second-best conference is a little harder to discern. It most certainly cannot be the Big 10 given how poorly Michigan, Maryland, and Rutgers are performing, and it cannot be the ACC with the only ranked ACC team being the #2 Duke. While I hate counting out Mick Cronin's Pac 12 after last year's double Cinderella run for UCLA and USC, the next top conference does not belong to them, in my opinion. I would say the conference the Big 12 has to watch out for is the SEC. They match the Big 12 with five ranked teams, and Alabama and LSU are definitely underrated in the AP poll. Despite their three losses, Alabama can beat just about anyone. They arguably have the most impressive tournament resumé in the country with wins over Gonzaga, Tennessee, and Houston, all of whom were ranked at the times of their losses to the Crimson Tide.  
Should you make "way too early March Madness predictions"? 
For me, any type of prediction before Selection Sunday on March 13th (mark your calendars, people) is ill-advised. What gave Baylor the edge in my bracket last year was that they had the easiest road to the Final Four. Hartford, Wisconsin, Villanova, Arkansas, Houston, Gonzaga is about as easy as it could possibly get. It would be fair to say, "Oh, well I think Texas is going to have a lot of success in March and that Kansas will not" but it's nobody's business to pick the winner before actually seeing the bracket. Picking sleepers is a must-do, but it's always best to make the safest bet when selecting your winner. The more tough games your winner has to play in, the less likely they are to actually survive all six tournament appearances. 
As of now, I wouldn't be surprised if any of the top 5 teams won it in April. After that, I really like those SEC teams in Auburn, LSU, and Alabama. If my hand was forced and I needed to pick my winner for March Madness 2022, my gut would tell me, Duke. It would really be a storybook ending if Coach K won his sixth national championship his last year on the job. Plus, you know you've got a good team when you have A.J Griffin and Theo John coming off the bench.
 Who are the most impactful freshmen?
Paolo Banchero, Jabari Smith, and Chet Holmgren. In that order. Although all three of these guys are household names, Banchero has become the face of college basketball, succeeding Cade Cunningham. He is a 6'10'' 250 lb former five-star recruit who can pull up from mid-range like the best of them. Banchero is one of those players with a nose for the ball, who knows how to make tough passes and can finish with a jam like there's no tomorrow. His athleticism and ability to jump and block shots are hands down the best in the 2021 high school class. 
Next comes Jabari Smith Jr., the son of former NBA and international basketball player Jabari Smith Sr. Smith's son got the good genes and is showcasing them at Auburn under the coaching advice of Bruce Pearl. Smith Jr. averages over 16 points per game for the Tigers and shoots over 40% from three. Most 2022 NBA mock drafts list Smith as going first to the Detroit Pistons, but time will tell if NBA scouts truly prefer him over Banchero.
Thirdly, but anything but the least is Chet Holmgren, the seven-foot center for the Gonzaga Bulldogs. Holmgren personifies the word lanky, meaning "ungracefully thin and tall." There are times when he looks out of place on the basketball court, mainly when putting the ball on the floor. And when his body hits the deck you worry that all 206 of his bones will break. All of this is to say that Holmgren desperately needs to put on some muscle mass, but if he progresses the way he seems to be with his footwork around the rim and shooting from downtown, he will help Gonzaga contend for a championship. 
Top 5 Transfers
Name
Former Team
Current Team
1.Walker Kessler
North Carolina
Auburn
2. Kevin Obanor
Oral Roberts
Texas Tech
3. Marcus Carr
Minnesota
Texas
4. Remy Martin
Arizona St.
Kansas
5. Christian Bishop
Creighton
Texas
Notable upcoming games
Texas Tech at Iowa State 1/5/22
Tennessee at LSU 1/8/22
Iowa State at Kansas 1/11/22
Auburn at Alabama 1/11/22
Ohio State at Wisconsin 1/13/22