New Faculty Profile: Mr. Dimmig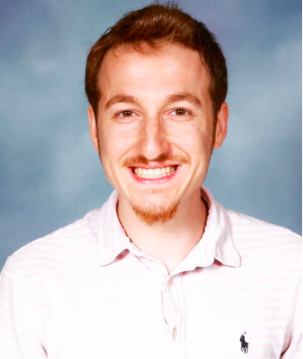 Kevin Hager, Staff Writer
November 4, 2019
           This past August, Mr. Brenden Dimmig, with fourteen other new faculty members, began his Delbarton teaching career. After spending time on campus and becoming immersed in the school's community and Benedictine identity, Mr. Dimmig immediately discovered the unique characteristics that make Delbarton a special school.
          Mr. Dimmig grew up in Lampasas, Texas, a small town located about 60 miles northwest of Austin, and attended Lampasas High School. He later went on to earn his undergraduate degree in Communication Studies at the University of Northern Texas (UNT). After graduating, Mr. Dimmig taught "Introduction to Communication Studies" as well as "Interpersonal Communication" classes at UNT. In addition to teaching, he coached the school's debate team and privately coached young women in debate and forensics. This past summer, Mr. Dimmig worked for the talent division of Dealersocket, an auto-software company, as the business and research partner.
          Mr. Dimmig teaches two classes to ninth graders at Delbarton:  English 9, and "Rhetoric and Persuasion". Along with his teaching responsibilities, Mr. Dimmig is the assistant director for Delbarton's high school forensics and the head director for the middle school forensics team. Mr. Dimmig's favorite aspects of Delbarton are the student interactions and his freedom as a teacher to teach what he wants, within departmental guidelines.
          Outside of an academic setting, Mr. Dimmig's favorite activities include hiking, running, and playing the popular video game "Tetris". We thank Mr. Dimmig for telling the community about himself and look forward to his involvement in the community for years to come.