Fantasy Football Week 15 Preview: The Player Who Will Win You Your league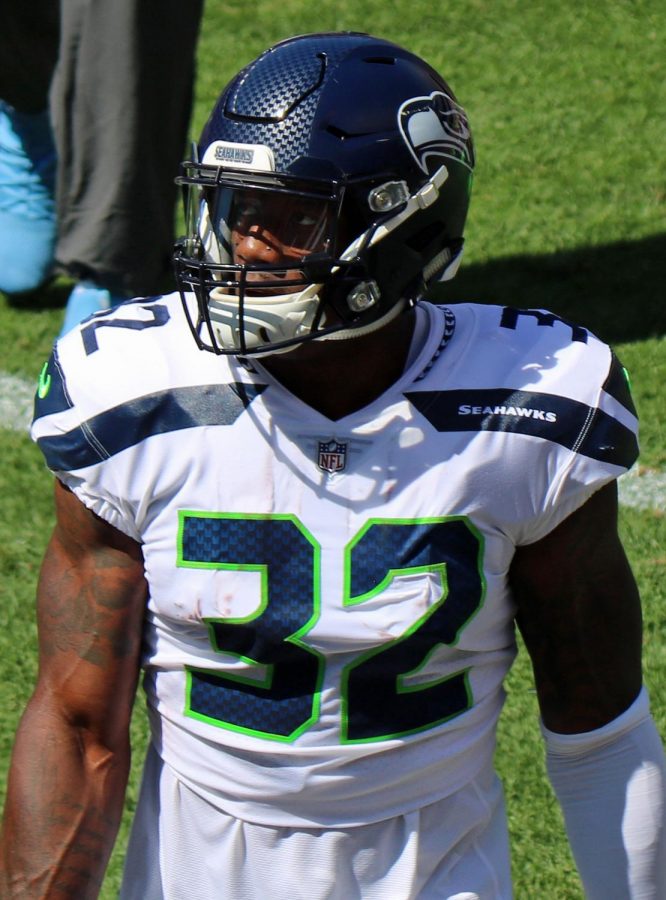 Pierce Munsey, Staff Writer
December 14, 2019
Welcome to the Week 15 Edition of Delbarton's Fantasy Football Corner! The fantasy playoffs are in full swing, and if you are lucky enough to still be playing, I have a running back that you should trade for.
MUST ADD: Chris Carson, Seattle Seahawks (RB)
Chris Carson has accumulated less than 12.1 PPR points in 2 of his past 3 matchups, which may scare some owners. Therefore, this is the perfect time to try and bait that owner into trading Carson. Carson ranks as the 10th best running back in PPR leagues, but I'd be willing to pay a premium price for him. In fact, I could easily see him having back-to-back huge games these next two weeks. First off, many fans coming into the season were concerned about drafting Carson because he was in a committee with Rashaad Penny, and even though Carson received a bulk of the carries, owners still had this concern as the season lingered on. For example, Carson voluntarily took himself out of the Seahawks' Monday Night Football game in a "goal to go." Later, he revealed that he did this because he wanted to "spread the love" with Penny (Clutch Points). However, the whole dynamic of the Seahawks offense has changed, as Penny recently went down with a torn ACL, ending his season. In weeks 13 and 14, Carson averaged just 6.5% more snaps per game than Penny, and Penny actually had more rushes during their week 13 game in Philadelphia (Lineups), significantly slowing down Carson's production. In addition, there's nobody else to fill Penny's role, as the only other back on the roster is CJ Prosise who has only 56 career rushes (Pro Football Reference). Thus, I expect Carson's volume to increase tremendously with the absence of Penny. Also, the vast majority of leagues only have two more weeks left in their season; in those two weeks, Seattle plays the Panthers and Cardinals. According to Team Rankings, the Panthers have allowed the fourth-most rushing yards in the NFL, and have recently taken a skid. Moreover, the backs who have gashed Carolina are not having very good seasons otherwise, leading me to believe that a great player like Carson will have a field day. In their past three games, no team has allowed more rushing yards than Carolina. During this three-game span, the Panthers faced Alvin Kamara (who has significantly dropped off from his previous two seasons), Derrius Guice and Adrian Peterson, and Devonta Freeman. An even more telling stat is the number of rushing touchdowns allowed by Carolina, which currently stands at 1.8 per game. With Dontari Poe and Kawann Short out for the season, there is no one to clog up the middle for the Panthers, and the firing of Ron Rivera has perhaps worsened the situation. After firing Rivera, the Panthers were torched by the Falcons, allowing 40 points and 2 rushing touchdowns. In addition, the new change in scheme from a 4-3 to a 3-4 has left the Panthers' run defense porous, as it is almost impossible to change a scheme mid-season. Clearly, Carson has the potential to be a high-end RB1 this week. As for next week, Seattle hosts Arizona, whom they already played in week 4 when Carson erupted for over 100 yards. I expect a similar result in week 16, since the Cardinals have not seen any improvement in their run defense, which has ranked in the bottom third in the league throughout the season (Team Rankings).