Kobe Bryant Obituary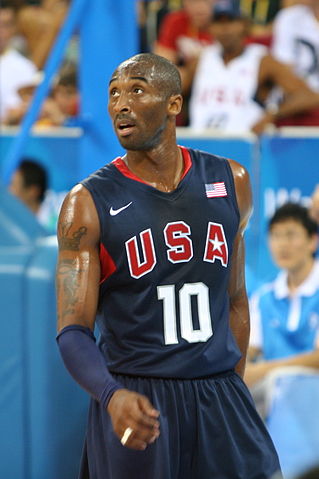 On January 26th, 2020, one of the greatest players to ever grace the basketball court tragically died in a helicopter accident. Kobe Bryant offered this world much more than his on-court presence. In 2007, Kobe and his wife Vanessa founded The Kobe and Vanessa Bryant Family Foundation (KVBFF) which aims to improve the lives of children in need. Through his foundation, Kobe helped operate the Mamba FC youth soccer team along with Kobe Basketball Academy. Kobe's Foundation worked with many Los Angeles based organizations like Step up Second, United Way, and My Friend's Place. Kobe himself served as an honorary chair of United Way of Greater Los Angeles's Annual HomeWalk for three consecutive years.
On top of his philanthropic works, Kobe Bryant became one of the greatest basketball players of all time. Kobe was an 18 time NBA All-star, an 11 time All NBA first team member,  9 time All NBA defensive first team member, a 5 time NBA Champion, a 2 time NBA Finals MVP, a 2 time NBA Scoring Champion, and the NBA's Most Valuable Player in 2008. In international play, he won two gold medals as a part of the famous United States Olympic team nicknamed the "Redeem Team" along with a FIBA Americas Championship gold medal.
Kobe defined that generation of basketball. He contributed to the basketball community and helped characterize that era. His famous 81 point night in 2006 became the second-highest scoring performance from one player in NBA history. Michael Jordan was seen passing the torch to Kobe Bryant in a game against the Bulls in a now a famous picture. His so-called "clutch gene" became the reason anybody yelled "Kobe!" before throwing any object and that shouldn't stop with his passing. 
Kobe died too young and the deaths of his daughter and her teammates only compound the devastation. As a member of the basketball community and a part of the wider sports community, I can say that we will have Vanessa Bryant, the Bryant Family, and the families of those who perished in the crash in our prayers.