Sweeps, Snubs, and Surprises: A Review of the 72nd Emmy Awards
Canadian Sit-com Sweeps Comedy Category.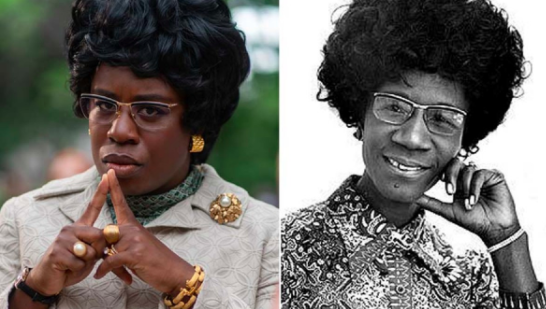 The 72nd Primetime Emmy Awards, hosted by Jimmy Kimmel, took place this past weekend with countless surprises and astonishing wins. 
Starting with comedies, "Schitt's Creek" made history winning every single comedy nomination (that's 7 Emmys!). The show is about a wealthy family who loses all of their money and ends up having to live in a small, run-down town that the father, Johnny Rose (played by Eugene Levy), had purchased as a joke. The show breaks barriers talking about family, success, and relationships in a positive light. As the show ended this year after six seasons, the creator, writer, director, and supporting actor, Daniel Levy won a total of four Emmys. As for the rest of the family in the show, Annie Murphy, Eugene Levy (Daniel Levy's real-life father), and Catherine O'Hara also all won an Emmy for their unbelievable performances in the final season of the show. The show, produced in Canada by Pop TV, garnered much of its fame when it first aired on Netflix in 2017 and has just now released its Season six release date on Netflix: October 7th. "Schitt's Creek" received an overall rating of 92% score on Rotten Tomatoes. It definitely is a must-watch!
Without a surprise, John Oliver took his fifth consecutive win at the Emmys. His show, "Last Week Tonight", has done incredibly well over the past few years, with a massive viewership on its Youtube page specifically. However, this wasn't HBO's only triumph tonight. . . 
With dramas, it was a bit of a shocker for many. While shows like "Ozark", "Orange is the New Black", AMC's "Better Call Saul", and Netflix's "The Crown" all expected to have a big night, however, HBO's "Watchmen" and "Succession" stole the spotlight winning a total of 8 Emmys combined! Overall, it was "Succession" with the win for Outstanding Drama Series. "Succession" follows the story of a family who runs the largest entertainment media company in the world. The story follows many of twists and turns and is another must-watch for this year. 
Another extraordinary win was in the category for Outstanding Supporting Actress in a Limited Series or Movie which was won by Uzo Aduba in "Mrs. America" who first earned fame in the popular show "Orange is the New Black".  In "Mrs. America", she played New York's Shirley Chisholm who was a champion for women's rights in Congress. "Mrs. America" is a compelling story and perfectly concerns the history of early feminism and the ERA movement during the 1970s.
Both actresses Julie Garner and Zendaya won underdog victories facing some notable competition. First, Garner won Best Supporting Actress in a Drama Series for her impeccable performance in Netflix's "Ozark" playing Ruth, a typical Ozark girl who is given the opportunity to run her boss Marty's unique start-up business in order to launder money for a Mexican drug cartel. Garner faced big names in her category such as Meryl Streep and Laura Dern in "Big Little Lies" and Helena Bonham Carter in "The Crown".  Carter was the favorite for the award as she took the spotlight in the third season of "The Crown" as Princess Margaret emphasizing Margaret's loud, over-the-top personality. In the category for Best Lead Actress in a Drama Series, the Emmy was expected to go to Laura Linney as she also had a notable performance in Season 3 of "Ozark", however, Zendaya shockingly received the award. Surprising many as she faced big names such as Olivia Coleman ("The Crown"), Jennifer Anniston (Apple TV's "The Morning Show"), and even Sandra Oh in AMC's "Killing Eve". Zendaya at only 24 years old and Julia Garner at only 26 years old shocked audiences with their unbelievable performances both achieved at such a young age. 
Overall, the Emmys had plenty of shocking victories this year. With big wins from "Schitt's Creek", "Succession", and "Watchmen", it will be interesting to see if cable television can keep up with the fast-growing streaming services. But moral of the story: yes, HBO Max is worth it!