Keeping Up with Business & Economics at Delbarton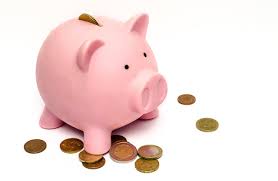 Sachin Gulati, Staff Writer
November 4, 2020
Delbarton is home to many business and economics clubs. Yes, I said clubs–we have multiple. All of these clubs are amazing at teaching our students valuable and practical economic lessons. The Business and Economics Club itself has three smaller and unique clubs. The Entrepreneur Club led by Christian Lalin teaches kids about entrepreneurship and does many unique competitions and challenges. The Green Wave Stock Exchange led by Miguel Ruiz has been conducting their fall term game (currently, Finn Leamy wins by over 11,000 dollars). The Microfinance Club led by Sachin Gulati and Gavin Dubnoff is sponsoring small microloans to people in developing nations. These mini clubs are still a part of the overall Business and Economics Club run by Mr. Brady that teaches kids about useful economic topics. However, there are more business and economic clubs at Delbarton. 
The Investment Club is a prime example. This club is run by Garrett Larson and Christian Lalin with the help of Mr. Brady. The club has adapted to the new financial markets due to the COVID-19 pandemic and has learned from guest speakers from the Delbarton Investment Fund, alumni, and teachers. Additionally, Matt Holleran has created an initiative out of the Investment Club with St. Benedict's Prep where students from both investment clubs meet up to discuss this market, investing, and other topics. The Investment Club plans to donate to the Delbarton Scholarship Fund and is working on building its portfolio as we speak. 
Furthermore, the Delbarton Economics Education Program is run by Sachin Gulati, Alex Paulius, and Andrew Gaston with Mr. Brady. This is the first year the club is "officially" running (it ran last year as a small group of six students). The program seeks to teach underprivileged students in Paterson useful financial literacy skills. The club this year is growing rapidly as more and more students want to learn useful financial literacy skills while helping other kids prepare for their futures. 
Finally, the Euro Challenge team is up and running again. This competition is for 9th and 10th graders only who want to learn more about the eurozone run by Mr. Brady. The Delbarton Euro Challenge team took fifth place nationally in 2019 and is looking forward to another strong year. The challenge requires students to present economic challenges in a eurozone country and propose solutions. Over the past two years, Delbarton has exclusively investigated Italy's economic woes and proposed fiscal policy solutions. 
Overall, all of these clubs are great ways to get involved in business and economics at Delbarton. For anyone reading out there, I encourage you to check out these great clubs.