A Little Bit Entertained- A Review of 2020 Television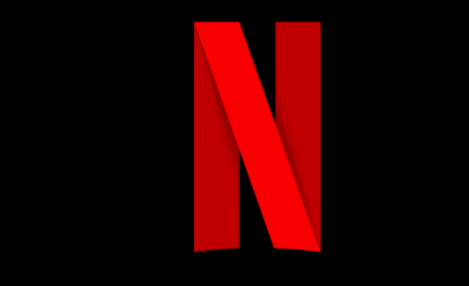 It is not a lie that this has been a challenging year for all of us. With all of the confusion and craziness going on with the world right now, sometimes you just have to turn off the news and binge into something to take your mind off the news. And while movies may have had a poor showing this year, television has become my escape. With so much time to spare, people were practically desperate for something new to watch. While many of these shows weren't necessarily "blockbuster hits", they served well in helping us remain sane while confined in our homes. Here are my pics for the TV shows that helped us get through this year:
I will be giving my top 5 dramas, the best 4 comedies, the 3 best documentaries, 2 of the biggest flops, and my number one must-watch show of the year. Here we go!
Top 5 Dramas-
#1 The Crown Season 4 (Netflix)
#2 Better Call Saul Season 5 (AMC)
#3 Ozark Season 3 (Netflix)
#4 The Queen's Gambit (Netflix)
#5 Unorthodox (Netflix)
By far my favorite drama of the year has to go to The Crown. The fourth season of The Crown told the story of the British royal family during the 1980's. The series brought two new actresses: Gillian Anderson who played Margaret Thatcher and Emma Corrin who played Lady Diana Spencer. The season also saw extraordinary performances from returning actor Josh O'Connor who played Prince Charles and Olivia Coleman who played Queen Elizabeth. Corrin had an unbelievable and breathtaking performance in this season, playing a gentle and kind character who is all so suddenly broken by the cruelty and confusion behind the walls of Buckingham Palace. Peter Morgan, screenwriter, and director of the show, was certainly successful in emulating the world's love for Diana by playing out her defining moments such as her trip to Australia and her famous trip to New York. The show's new season had outstanding acting, beautiful scenery, and spectacular writing. This is a show that I recommend everyone to watch if they have an interest in some classic family drama!
Next, my second favorite drama of the year was the fifth season of Better Call Saul. Bob Odenkirk, who plays Saul Goodman, lawyer to Walter White of the Breaking Bad series, performs his best in this season. The series shows us Breaking Bad fans more about the story arc that Vince Gilligan masterfully created as the "pre-quel" takes place eight years before the events of Breaking Bad. It includes characters from the original show but also includes a new character, never seen in the Breaking Bad universe, from actress Rhea Seehorn who plays Saul's girlfriend and partner, Kim Wexler. Seehorn is absolutely wonderful in this series, playing a strong contrast to Saul's gimmicks.
Ozark, third on my list for dramas, has come a long way from a slow, dark, and confusing drama in Season 1 to a fast-paced, and action thrilling season. This dark and intriguing show has brought wonderful performances from Emmy winning, Julia Garner for her role as Ruth, and a spectacular performance from Laura Linney who plays the main character, Marty Byrde's wife, Wendy.
In the last two spots, my 4th and 5th pick are The Queen's Gambit and Unorthodox both spectacular Netflix originals with amazing scenery and outstanding performances from never before seen actresses making their debuts. I hope to see Anya Taylor Joy from Queens Gambit and Shira Haas from Unorthodox move on to bigger roles in the future because they rocked it in these miniseries! All in all, this was certainly the year for women as all of the best dramas of the year had empowering female character roles played by very talented and ambitious young actresses.
4 Comedies-
#1 Curb Your Enthusiasm Season 10 (HBO)
#2 Schitt$ Creek Season 6 (Netflix)
#3 Parks and Recreation Reunion Special (Peacock)
#4 Unbreakable Kimmy Schmidt: Kimmy v the Reverend (Netflix)
At the top, my favorite comedy of the year has to go to Larry David's tenth season of Curb Your Enthusiasm. The show follows the life of Larry David who plays someone who is very disinterested in his very glamorous life in California and his many friends. Larry David, along with many famous comedians, J.B. Smoove, Richard Lewis, and even Ted Danson from Cheers, reflects on the show's success as it has all the kings of comedy in one show. The show is known for bringing in big names as well such as David Schwimmer, Shaquille O'Neal, and even bringing in Lin Manuel Miranda for the ninth season. One regular casting actor of the show will be missed, with the recent passing of Bob Einstein, the actor for Marty Funkhouser, the show has come back with extraordinary lengths at continuing its success bringing in Vince Vaughan to take Marty's place on the show. The season was not afraid to poke fun of the controversial issues of the past few years such as Trump, the #metoo movement, and much more! And with an announcement for an eleventh season, the show continues to bring laughter in a very Larry David way.
Second on my list is the sixth and last season of the much-loved show Schitt'$ Creek. As you all may remember, Schitt'$ Creek broke barriers winning every single Emmy in the comedy category. Schitt'$ Creek is about an extremely rich family who loses all of their wealth and are forced to live in a small, run-down town that the father, Johnny Rose, played by Eugene Levy, bought as a joke for his son, David Rose, played by the creator of the show and Eugene Levy's actual son, Daniel Levy! This Canadian show is absolutely hilarious and the family of four are all absolutely genuinely entertaining characters. The mother played by Catherine O'Hara and the daughter played by Annie Murphy play are simply iconic to the show's audience. I sure hope that Annie Murphy has a strong future ahead of her because I cannot stop singing her title song, "A Little Bit Alexis!"
Lastly, are two shows that made reunion specials since the shows ended previous to 2020:  Parks and Rec and Unbreakable Kimmy Schmidt. These two reunions were both hits as they were able to successfully bring back their entire casts. These specials did so great in making these reunion specials, it had brought a flashback fever among many who have been bringing old shows such as The Fresh Prince of BelAir which had aired its reunion this past November. Now, will Friends and The Office please do reunion shows already?
3 Documentaries-
#1 Jeffry Epstein: Filthy Rich (Netflix)
#2 Tiger King (Netflix)
#3 The Last Dance (Netflix)
The best documentary of 2020 goes to the documentary, Jeffry Epstein: Filthy Rich. This mini-series retells the horrifying stories from survivors of Epstein's sex trafficking ring. The documentary is extremely powerful and while it may be hard to watch for some, it is important that these women's stories are heard. The documentary did an amazing job of handling this delicate situation with taste and compassion. It broke down Epstein's system giving an explanation for how he got away with it and what exactly happened.
Next on the list is the famous documentary of Tiger King following Joe Exotic and the many other "exotic" people who possess pet tigers and other exotic animals. The story also followed another tiger owner, Carole Baskin which told the crime story of the mysterious death of her husband.  This caused a mass wave of followers of the miniseries accusing Baskin of killing her very wealthy husband, Howard Baskin. The story-line is very exciting and interesting. It is worth watching to the end with plot twists and one story after the next all without disappointment.
Lastly, my third pick for the best documentary series of 2020 is The Last Dance which follows the Chicago Bulls and their long domination of the NBA. I am not a sports fan, but I really enjoyed the series and it was entertaining to see Dennis Rodman reunite with basketball greats, including the legend himself, Michael Jordan!
2 Biggest Flops-
#1 Space Force (Netflix)
#2 Too Hot to Handle (Netflix)
Here are my two biggest flops of 2020. First is Space Force, a series that sounded amusing at first by telling the story of Trump's newly created military branch, Space Force, and casting Steve Carrel in the lead role! It also included big-time names such as Friends' Lisa Kudrow and Ben Schwartz from Parks and Rec. However, the writing and the jokes were extremely off and the show simply did not work. I doubt this show will go for a season 2 after a horrendous 38% on Rotten Tomatoes. It was a funny idea but it seemed too rushed.
Second on the list is the show Too Hot to Handle; Netflix's first attempt at a "Netflix Original" reality series ultimately failed. The aim of the show is where they place ten single teenagers in a tropical paradise and the catch? $100,000 if they avoid any kissing or anything of that kind with the others on the show to win the prize money. This certainly didn't help with how boring the show really was. Scoring a low 37% on Rotten Tomatoes, this show did not compare with the content that can be found on E! or Bravo. The show was even cringe-worthy at many moments. And while I'm not personally a fan, I'd rather watch the reality shows on MTV!
1 Must Binge Show-
The Mandalorian Season 2 (Disney+)
And now for my binge-worthy show of the year, The Mandalorian Season 2! As a Star Wars nerd, I loved this show! It had action, humor, and drama. Almost everything I am looking for is found in The Mandalorian which is about an inter-galactic bounty hunter who comes across "baby Yoda" or "Grogu" and decides to do everything he can to save this mysterious creature as it is a wanted target for its special powers. The show is a lot of fun and very light-hearted in its approach towards "dramady". I loved Giancarlo Esposito's depiction of Moff Grideon, the villain. Giancarlo Esposito also plays Gus Fring in Breaking Bad and Better Call Saul. His acting is phenomenal as he plays the perfect villain. He first joined the Star Wars universe in this show and I thought it was the best choice for a new villain for season 2. The show also hfeatures appearances from the talented Bryce Dallas Howard who I LOVED in Black Mirror and The Help. And besides from all the great acting, c'mon! Tell me Baby Yoda isn't the cutest thing you've ever seen? 
Honorable Mentions-
Below are some shows that did not make the list but still were great shows to come out in 2020.
Love, Victor (Hulu)
Mrs. America (Hulu)
Dead to Me Season 2 (Netflix)
The Great (Hulu)
The Undoing (HBO)