Class of 2025 Sophomore Class President Election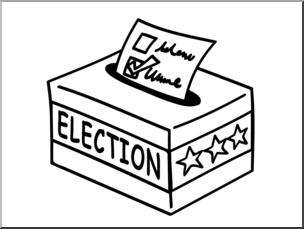 The class of 2025 sophomore class president election is coming up! To prepare for the preliminary voting round this Friday, May 4th, short bios and a quote from each candidate have been compiled.
DISCLAIMER: All information in the bios has been directly provided by the candidates. No additions or deletions have been made without the consent of the nominee. The author is responsible for sentence structure, not the content.
Colin Gomez
"Dodge the bullet. Vote for the guy with the mullet. GO- GO- Gomez!"
Colin Gomez plays lacrosse. He enjoys fishing and skiing and is part of Schola Cantorum, Delbarton's singing elective. During all three years of middle school, he was involved in the student council. He received several awards, including the Upstander Award (for preventing bullying) and the Carol Lazar Snyder Memorial Award (for good school citizenship). He also participates in community service such as the Saint Pius X of Montville food drive. Furthermore, he has raised over $2,500 for the Lung Cancer Federation of America. Colin has lots of experience with leadership and is confident that he can easily handle the responsibilities that come with being class president.
Ezekiel Ehrenberg
"Break the streak, vote for Zeke. Let's make next year great!"
Zeke Ehrenberg plays JV hockey. His vertical jump is 30 inches. He is the two time volleyball champion in Mr. DesPlaines' gym class and is currently failing Mr. Theroux's advanced biology class. His favorite word is CHOBISCUIT. Existing as the famed Lil' Cookie Boy and endorsed by Suhaas, this lifer is well known by students in all grades.
Gavin Hassan
"Why is the sky the limit when there are footsteps on the moon? Vote for me, and I will help us get to the moon. Let's make next year a year to remember."
Gavin Hassan was one of the freshman soccer captains. As a respected student among his peers, he goes to as many school events as possible to enrich his experience. He is also part of several clubs, including the Research in Science club and Lego club. In addition, he is a prospective member of model UN (more on that in a future article!). Gavin is an extremely active member in school events and hopes to make the community more integrated.
Jonathan Saxon
"As sophomore class president, I will attempt to have donuts put in place when the seniors bring in sandos. I will try to make sure everyone is put into pits and will have a megaphone for more hype, and that everyone will be involved with everything at this school just as it is intended."
Jon Saxon is one of the leaders of the stage crew. He is the manager for varsity lacrosse and will be the manager for varsity football in the fall. He is also the head of the Sporting Clays and Shooting club. As a lifer, Jon has experience with the Delbarton community and can observe what needs to be changed.
Joseph Skuraton
"Be smart, vote from the heart. Don't hurry, vote for Skurry."
Joey Skuraton is the current freshman president. He plays rugby and football and is an avid fan of the band BTS. Also a supporter of feminism, Joey is someone his peers look up to as an attractive model citizen.
Kenneth Rand
"As sophomore class president, I will do my best to improve our Delbarton experience in any way that I can. Get on the ship and vote for Kip."
Kip Rand plays soccer, basketball, and lacrosse. Also known as Kim or Kippersail, he acts as a comedian in the Metropolitan area. Furthermore, he lives 2 minutes away from Wicker Basket. As a driven student, Kip hopes to maintain and add to the Delbarton legacy.
Kevin Jin
"As the largest class in the history of Delbarton, our actions will have a lasting impact on this school. Let's make sure every student succeeds so we can thrive as a whole. Jin for the win!"
Kevin Jin is a dedicated member of the Courier. He is involved in numerous school activities including the STEM club, Physicians One Day club, and various others. He was a member of the School Hosts program (also known as Student for a Day) as well as the Mock Trial team. He is a patrol leader in his Boy Scout troop, having participated in various community service projects such as helping the homeless move in and out of churches. Kevin is experienced in peer to peer collaboration and wants to make sure that every student gets any assistance they need.