Delbarton Student Profile: Zach Gordan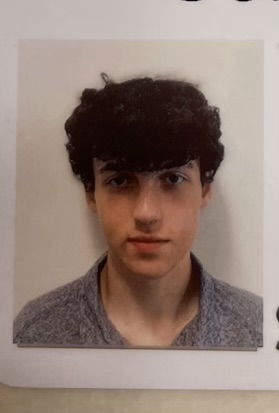 Could you introduce yourself?
My name is Zachary Gordon. I am a spohomore and transferred from Morristown High School; I live in Morristown.  I am 15 years old, and my birthday is June 2nd.
What activities are you involved in (including sports)?
I run year round (cross country, winter track, and spring track). I am also in the Investment Club and Lego Club.
What are your hobbies?
I like to play basketball and mountain bike.
What's your favorite color, food, etc.?
My favorite food is pasta. My favorite subject is math, and my favorite color is blue. My favorite book series is Harry Potter.
What classes are you currently taking?
AP World History, Precalculus, Advanced Biology, English 2, and Spanish 3.
What classes did you take last year?
AP Physics 1, Algebra 2, Spanish 2, English 1, and History 1.
How would you describe yourself?
I would say that I am very determined and a hard worker. Once I set my mind to something, I am unwilling to give up and set on succeeding. I am also outgoing, so if I need help, I will ask, or if I see something wrong, I will help out.
How has your experience been at Delbarton so far?
It's been good. The workload is definitely a lot more than my previous school, and through all the extra studying, I'm learning more than I was at my previous school. There are also more opportunities for me to join clubs and try new activities. The teachers are very helpful. They're always there for the students and care about them, which is a big difference from other schools. Regarding cross-country and track, the coaches at Delbarton are very experienced and knowledgeable. They definitely want the runners to improve regardless of innate ability, which is great.