Five Reasons NOT to Panic about UNC Basketball (yet…)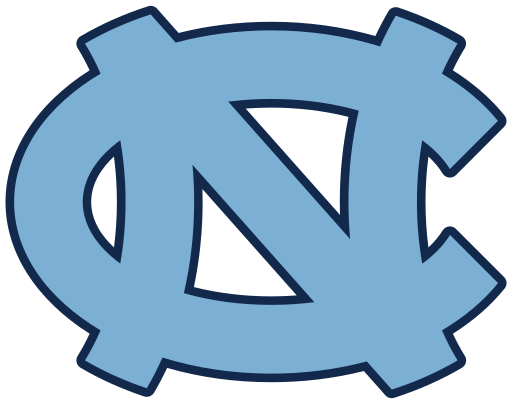 UNC-Chapel Hill's men's basketball team is off to a poor start to their 2023 campaign. Despite making it all the way to last year's NCAA championship game, the Tarheels are in the midst of a downward spiral. After four consecutive losses to Iowa State, Alabama, Indiana, and Virginia Tech, many college basketball fans have written off UNC as a contender this year. Here are five reasons not to worry about Carolina's recent lackluster performances.
Armando Bacot shocked the world when he decided to return to UNC instead of declaring for the NBA draft. Bacot is a true senior who averaged 16.3 points, 13.1 rebounds, and 1.7 blocks per game last season. He is a dynamic player who effectively uses his 6'11'', 235 lb frame in the post. With three full years of ACC basketball under his belt, Bacot has the experience and skill set to lead UNC to the Final Four once more if he stays healthy. 
Bacot isn't the only returner from the 2021-2022 squad. Puff Johnson, Leaky Black, R.J. Davis, and Caleb Love are all back playing for coach Hubert Davis. This is by no means a young team that will play nervously under the spotlight in March. There are so many different scoring threats on this team, especially when you add Northwestern transfer, Pete Nance, into the equation. UNC knows how to share the wealth when it comes to who's putting the ball in the basket. Davis, Love, Nance, and Bacot all have had at least one game leading the team in scoring. UNC has depth, but what makes them seriously dangerous is that any one of their starting five can step up and score 30 points on any given night. 
Hubert Davis is not a one-hit-wonder
Make no mistake, head coach Hubert Davis' success last year was not a fluke or "beginner's luck". He leads an incredibly gifted coaching staff and his presence is a big reason why Carolina will keep its composure during these early season hiccups. UNC has a rich basketball tradition. Expect Davis's legacy as a coach to be as great as his legacy was as a player. 
Let's not forget that it's still early December. The season has just gotten underway, so it might be premature to panic about any team after nine games. I expect the boys to stop the bleeding very soon. That said, I would be concerned if UNC's struggles trickle into February. If they are not a top-25 team by the end of January, I would not be as optimistic as I am now. 
UNC has only lost to good teams in close games
It's not like UNC has dropped games to subpar programs. Iowa State, Alabama, Indiana, and Virginia Tech are historically really strong in basketball and it looks like all four have already found success this season. Also, the letter in the win/loss column sometimes does not tell the full story. UNC has yet to lose a game by a significant margin. For instance, in their loss to Alabama, the Tarheels battled into the fourth overtime! Who knows, if certain plays went in their favor over the Crimson Tide down the stretch, perhaps they would have carried positive momentum into their next matchups. It's hard to be critical of a team who has lost to good programs in a competitive, nail-biting fashion.
So friends, there is no need to panic at this point.  Relax and enjoy the holidays.  We'll just have to wait and see what the New Year will bring.