U.S.National K-12 Grade Chess Championships
Merric Hu Tops "The Queen's Gambit"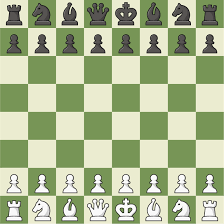 Last weekend, I was fortunate to participate in the US Chess Federation's 2022 K-12 Grade Championships. The tournament was held through December 9-11 in the spectacular Gaylord National Resort & Convention Center in National Harbor, Maryland. Two thousand four hundred sixty-three of the nation's best scholastic players participated in the tournament, which completely eclipsed the previous record of 1,827 players in 2017. Players representing 42 states competed, with the state of New York sending 939 players, or 38% of the total tournament field. It was awe-inspiring to see so many kids from ages 6-18 playing chess in one giant hall. More than 2,400 players from 42 states sitting in complete silence, concentrating on their game and their only goal of victory.
The event had 13 sections in the main event based on grade level, starting with kindergarten and ending with twelfth grade. There were 13 individual and 13 team champions, but this article will focus on my unique games and experiences in the playing hall. If you want to read the official article posted on US Chess, you can read it here: https://new.uschess.org/news/2022-k-12-grade-championships-results. 
Aside from the main event, there were other events for the players, including "Blitz" and "Bughouse" variations and sections for friends and family who were not competing in the tournament. "Blitz" is basically speed chess, in which each side gets 3 minutes and a two-second increment on each move, meaning that you get two seconds added to your clock after every move. In contrast, the time control of the main tournament was G 90; d/10, meaning that each player has 90 minutes to complete the game with a 10-second grace period for every move. So this means that players can play up to 4 hours every game and will spend a lot of energy on every game. Despite what other people think, chess is a grueling sport.  In contrast, "Bughouse" is a variant of chess that involves two chess boards and two players per team. You have a partner for "Bughouse", and you play against another two-person team.  When one player captures a piece from their opponent, they give the piece to their partner, who can place it anywhere on their board. "Bughouse" is usually played at a fast time pace, similar to "Blitz". The standard rules of chess still apply. If you would like to read more, you can find an interesting article here: https://www.chess.com/terms/bughouse-chess.
As for prizes, the top 10 finishers for each grade received medals, and the top five teams received trophies. The prize differs from most tournaments, as the winners usually receive cash prizes. Similarly, other scholastic championships, such as the North American Youth Chess Championship, did not offer cash prizes but rather offered titles like "Fide Master" and "International Master". These titles have made scholastic tournaments highly sought after, as players want prestigious titles and fame. 
Playing in the eleventh-grade section, I had a decent result of 5.5/7, which landed me in 7th place out of the 127 players in my section. I didn't face that many strong opponents, but in the third round, I faced the winner of the "Blitz" section, and in the fifth round, I faced my friend Derek Clasby, who is a 2,354-rated National Master. I lost to him, but it was a great tournament, nevertheless. There were a couple of hiccups in the tournament experience, though. Before the start of each round, parents were asked to leave, but there were always stragglers that held up the rounds. In round 6, the boys' bathroom was closed for thirty minutes, which caused a lot of commotion and confusion, not to mention some inconvenience. I remember that this issue made me lose focus and interfered with my game. Ending on a good note, In the seventh and last round, I played against Ethan Modi, a strong expert who has fluctuated in the 2,100 USCF rating. I got a dramatic finish as Black in this game, trapping his queen in the center of the board and ending the game in just 20 moves!
After the last round, I took a break rode The Capital Wheel, a giant Ferris wheel overlooking the Inner Harbor. It was relaxing and gave an incredible panoramic view of the city. Overall, the tournament was a great experience, and I could not have asked for a better experience. Thank you, US Chess!