Super Bowl 2023's Top Five Advertisements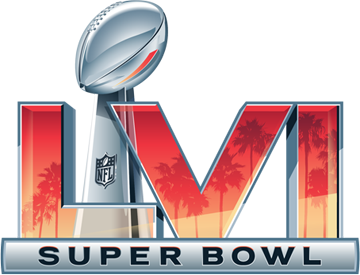 Every NFL fan knows that watching the Super Bowl includes more than the on-field matchup and highly anticipated halftime show. However, even non-fans know that Super Bowl commercials have been viral for many years and spark a great deal of debate and discussion. Everyone discusses which ad were the most interesting or had the best marketing technique behind it. The 2023 Super Bowl had its fair share of clever humor and marketing, but some were exceptionally creative, while fans deemed others unfortunate wastes of money.
#1: Saving Sawyer – Amazon (https://www.youtube.com/watch?v=-bueUljGJ2M)
Amazon's 90-second commercial got the attention of every fan and dog lover in America. The commercial begins with a busy family and their lonely dog, Sawyer, who starts trouble around the house because he longs for someone to keep him company. Thanks to Amazon, the family orders a Dog Kennel, and a puppy arrives at the home soon after. Sawyer is thrilled and lays next to the puppy, so family harmony is restored. Amazon displays great marketing because there are countless dog owners and animal lovers in America, so the commercial is relatable to a large audience. In addition, Amazon's famous logo, the arrow in the shape of a smile, pops up on the screen at just the right time, showing that Amazon can help other families triumph over their problems too.
#2: Breaking Good – PopCorners (https://www.youtube.com/watch?v=ZMlemd6U24Y)
PopCorners teamed up with the cast and crew members from the famous series, Breaking Bad. The crew and director of the show used original set pieces to create the commercial, giving it an authentic feel. The joke behind the commercial is that when Jesse tries the chips, he sees how amazing they are and instantly praises Walter White for his incredible creation. White says, "Actually, Jesse, it's just basic ingredients." The humor and creativity presented by PopCorners make it a memorable commercial, which explains its number two rating. PopCorners commercial is the perfect mix of humor and marketing, earning this spot.
#3: Tubi Trickery (https://www.youtube.com/watch?v=73p4lL1iq7w)
Tubi, an American streaming-platform owned by Fox, fooled the entire country with its Super Bowl Commercial. The ad starts with a seemingly live conversation between the two Fox hosts, Kevin Burkhardt and Greg Olsen, in which they welcome fans back to the presentation of Super Bowl 57. Suddenly, a TV display of apps appears at the bottom of the screen, and it seems as if someone has taken control of the TV to select a show on Tubi. Tubi not only provides an example of what their network is capable of, but also fools every family that someone has changed the channel. This brilliant display of marketing makes the commercial memorable and newsworthy, creating publicity for the company.
#4: Jack's New Angle – Doritos (https://www.youtube.com/watch?v=GYPYfEVU62U)
Dorito's 2023 90-second Super Bowl Commercial features star rapper and performer Jack Harlow. The musician is known for starting new trends in the music world, but this time it's something different: triangles. Dorito's famous shape has taken the world by storm after Harlow ends his rapping career in the commercial to begin producing music featuring the musical triangle. His idea (apparently) is an instant hit, and triangles take over the world in the commercial. However, when the host of the Grammy's announces the best Triangle Player of the Year, it is Elton John, who takes home the hardware and wins the accolade. Harlow sits with a face of deep confusion and a bag of Doritos. The commercial concludes with an equally clever slogan, "try another angle", while an instrumental triangle plays chimes in the background.
#5: We Wanna Hear You – New York Mets (https://www.youtube.com/watch?v=ObTV0F9JU9g)
Despite this commercial being an underdog selection compared to others, Steven Cohen, the owner of the New York Mets, gets maximum leverage through this ad. First, Cohen demonstrates that he is willing to spend nearly $7 million on a 30-second commercial. The exorbitant price for a half-a-minute promotion is precisely why most professional sports teams hold off on Super Bowl advertisements. Secondly, the satirical mood that the Met's players display helps fans connect with the team more, displaying the humorous side of baseball. Last, Cohen's decision to drop seven million on this small production indicates his willing attitude toward getting as many Met fans to this year's games as possible. Cohen's desire to reverse the Mets' reputation has all eyes on New York, especially with an owner that puts his team before himself.
Honorable Mentions:
T-Mobile's "New Year, New Neighbor" commercial and NFL's "Run With It" were also among fan favorites.