John Wick 4 Review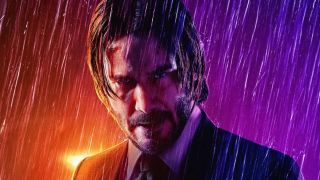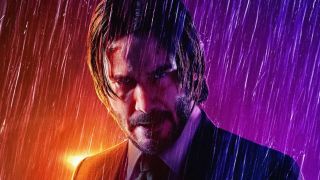 The John Wick series has become known for its intricate and interesting plot, and more importantly, its beautifully choreographed action. The first movie drew audiences in with its mysterious and minimalistic world-building and the two movies that followed continued the legacy of greatness.
John Wick 4 came out in theaters recently to an audience of millions excited to see how the series would finally conclude. Expectations were high for a satisfying ending to one of the most beloved action-franchises of the past ten years. I am happy to say, John Wick 4 delivers!  John Wick's epic saga of violence concludes with a movie that is not just narratively intriguing and action-packed in the best ways, but also delivers when it comes to wonderful artistic expression and subtlety. I walked out of the theater more than satisfied. 
First, John Wick 4 delivers possibly the best action the franchise has offered to date. It doesn't outmatch the previous entries in the frequency of violence, on that front the third movie definitely has it beat, but where John Wick 4 delivers is in the creativity of each action scene. John Wick's murderous exploits have always been defined by the flow and quality of their choreography, but recent movies have grown progressively more creative in delivery and setup. Each combat sequence takes place in a very interesting location, which always inevitably plays a major part in the combat. Action in John Wick is almost like chewing the scenery but with guns instead of antics; if a fight takes place in a room with lots of glass, glass becomes an integral part of the fight, if it takes place on a flight of stairs, stairs become almost as much a weapon as John Wick's fist. All this to say, if you liked what this series had to offer combat-wise in previous entries, you will feel more than fulfilled watching this one.
Style and theme again play a large part in heightening the intrigue, as a mix of old and new once again clash. This is not new for the franchise as all the other movies have blended a sense of old, gothic, almost medieval architecture and design with the hyper-technological atmosphere you might find in Japan or New York, or other bright, neon cities. This is the perfect setting for these movies as they focus on old traditions and organizations haunting the halls of the modern day. That atmosphere is played to perfection once again in John Wick 4, and John battles through each delicious set piece like a modern samurai wielding a gun instead of a sword (this may seem like just an artistic analogy, but a lot of the shots in this movie do establish this comparison).
Speaking of camerawork, John Wick 4 employs a technique that many modern action movies fail to grasp: subtlety. There are a lot of shots in this movie that tell a story or introduce an element of character development wordlessly, just through the careful setup and a clear passion for the art of film. It's just nice to see some genuine passion, especially in this genre. The way the action is shot is also very creative, far more so than in the other action-movies. One particular shot has the camera dangling at roof height above an intense gun battle, almost like a top-down video game. The whole thing is filmed in one long take, and I have to say, this random but tasteful change drew me in like almost no other fight scene. John Wick 4 bursts with spirit in these scenes, and the energy is palpable. 
The plot and dialogue are also introduced with relative subtlety and are very competently written. The characters feel like they develop without their growth (or deterioration) being thrown aggressively in your face, and a three-way foil is set up so naturally that you almost don't notice it until you are forced to about halfway through the film. Genuine effort is directed into developing characters and stories, taking time away from the throes of battle to establish a very emotional and engaging narrative to conclude this final installment. John Wick is still a man of few words, but he feels far less one-note here than he ever has before. The new characters introduced are likable, understandable, well-designed, entertaining, and, in general, they add a lot. This movie is three steps ahead of most other adventure movies I've seen this or even last year (looking at you Marvel and DC). 
I have very few complaints about this movie. If I were to offer one (and this is petty), I would have liked to see one character be given a more satisfying ending. It's still a good conclusion though, and far from a detriment to the film. Another thing I might add is that I think the villain should have been more complex. Bill Skarsgard does a great job, but I feel as though they introduced a character hypocrisy that, if embellished upon a little more, would have made his villainy far more intriguing. As he is now, he sort of just blends in with the big bads from the other Wick movies. 
Anyway, I couldn't recommend John Wick 4 more. For action fans, and even non-action fans I think this is a film you just have to see. It's clear that there's passion put into this movie many might people might not have seen for years, and this is a great re-introduction. Feel free to thank me on the way out of the theater.