GOTY AWARDS – Best Video Game of the Year
"The GOTY awards … [pull] people in at the prospect of not just an awards show, but also an exhibition of upcoming video games. "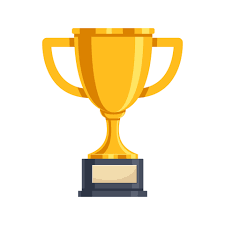 If you care about video games, which you may not, you'll know that early this afternoon, the "Game of the Year" nominations were released to the public, proving everybody correct: the race comes down to Elden Ring and God of War: Ragnarök. 
The Game Awards are an annual award show designed to highlight the best video games of the year, much like the Grammys or the Oscars, except the GOTY awards still evaluate merit and haven't yet morphed into a mere popularity contest. The GOTY awards started in 2014 and have been going strong, pulling people in at the prospect of not just an awards show, but also an exhibition of upcoming video games.  This model is genius, as it both establishes a core audience and pulls people back each year even if they don't like the awards themselves. This year, the event takes place on December 6, (just in time for the holiday season) and people are very excited as it begins the battle between two games people consider some of the best to come out in the past seven to ten years. 
The official list of games nominated for GOTY: Stray by BlueTwelve Studio; Xenoblade Chronicles 3 by Monolith Soft; Horizon: Forbidden West by Guerilla Games; God of War: Ragnarök by Santa Monica Studios; A Plague Tale: Requiem by Asobo Studios; and Elden Ring by FromSoftware. Now, while all of these games are very good, there are, as previously stated, two clear pack leaders that are most worthy of discussion.
God of War: Ragnarök is a game developed by Santa Monica Studios and released by SIE (Sony Interactive Entertainment), and it is the fifth mainline installment in the very popular God of War series. The first game in the sequence, titled simply God of War, arrived on March 22, 2005, on the PlayStation 2. It was a success on its launch and marked one of the PS2's most popular titles and one of the last, as the Playstation 3 would be released just a year later completely dwarfing the PS2's relatively meager capabilities. The series continued on for five more games, two more mainline entries, and three spin-off games, before coming to a halt after God of War 3. Despite something of a cliffhanger in the third game, it looked as if the main character, Kratos, would be hanging up his Greek God-slaying blades forever. In 2018, however, the series was rebooted with a new game simply titled God of War, which featured a complete overhaul in gameplay and storytelling style, and blew everyone away. God of War won GOTY in 2018. Now, almost five years later, the sequel to the reboot has hit the stage, only about a month before the awards, and it has been an instant classic. This game is fantastic, bringing back the awe-inspiring spectacle of the first four games as well as adding to 2018's almost perfect combat system. This game is much like the reboot, except it improves it in every way. The bosses are better and more complex; this story, unlike 2018, feels like a self-contained, long, and emotional experience instead of a blatant setup for a sequel (though 2018's story was awesome as well). The polish the reboot became famous for is back, with every action, interaction, and cutscene feeling incredibly smooth and remarkably satisfying. The pacing is great, and while there might be one or two sections that overstay their welcome, the majority of the game feels portioned in such a way that the player gains a grasp on each location and map without growing bored. Side quests are interesting and expand the world, secret bosses are brutal and fun. There is truly very little bad to be said about this game. The same can be said for Elden Ring, however.
Elden Ring is an open-world game developed by FromSoftware and released by BNE Entertainment. This is a new installment in what some people call the Soulsborne series, which isn't really a series at all but just a compilation of FromSoftware games. FromSoftware's (or just FromSoft) games are known for two things: being similar in gameplay and being incredibly challenging. All of their games, from Dark Souls to Bloodborne to Sekiro, are brutal and require great skill. Elden Ring was released in February to incredible hype and critical acclaim as it was FromSoftware like we'd never seen them before. All of the great things from the Dark Souls games were present, the beautiful gothic fantasy design, the magnificent scale, and the incredible music only this time, with an expansive and highly monster-populated open-world that seems to buck the classic pitfalls open-world games fall into and offer reward and surprise to satisfy years of exploration. Of course, you can't talk about this game without talking about the bosses. The bosses in Elden Ring are numerous, with over 60 in the main campaign and over 120 in total, with multiple secret bosses to be found by the most insatiable of explorers. These bosses are mostly unique and fun to play, and when you beat a hard boss you find in some dark corner of the map after hours of exploration, the feeling of self-satisfaction is incredible. The biggest problem with this game does come from the sheer amount of bosses, though, as some start to feel somewhat copy and pasted with a different coloring or shape. This can be overlooked by the overwhelming good to be found in Elden RIng, however, and it is a shining achievement of the open-world genre.
Personally, I would vote for God of War to win this year's GOTY, but I am on the fence. Both games are incredible, but God of War ticks more boxes for me regarding what I like to see in a game. I prefer more story-driven games, and while Elden Ring does have a great story, it follows the Dark Souls model of relegating the lore to the backseat. This is completely fine and can be a great way to pair exploration and world-building, but I tend to prefer a game with more character development and direct character growth. This being said, I love both of these games and will be happy to see either win on December 6.