Varsity Tennis Team 2018 Mid-Season Update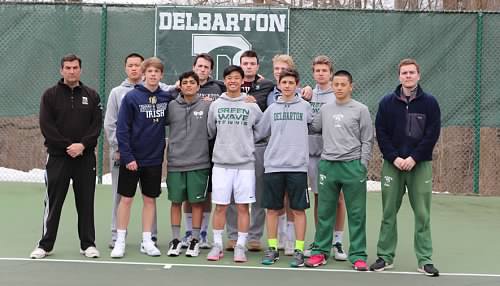 Hang on for a minute...we're trying to find some more stories you might like.
With seven returning varsity players, six seniors, and years of experience, the varsity tennis team is looking to make a huge statement for the 2018 season. So far, we have amassed a 8-5 record, with all five losses coming to top 10 teams such as Newark Academy, Dwight Englewood, Westfield, and Mountain Lakes. Despite these "growing pains", the team remains optimistic as we heads into the Morris County Tournament this weekend and for states at the end of the season. 
One of the biggest mantras of the team this year is proving that we can not only compete, but BEAT, the best teams in the state. NJ.com ranked us as #11 in the state, three places behind county foe Mountain Lakes. After losing one of our best singles players of all time, Bowdoin recruit Justin Wang, many believe Delbarton Tennis to be past its prime. Accordingly, the tennis team will play with a chip on its shoulder and prove these doubters wrong. We have come close several times, with some heartbreaking 3-2 losses, but there is no doubt we will put it all together as the season progresses. 
As a four-year varsity player, I am in awe about the spirit of this particular team. We are the closest and tightest-knit team I have played on in my Delbarton career, in part due to our seniors "heaviness". With leadership from all seven seniors, we not only work hard, we have fun doing it. Senior Co-Captain Billy Schroeder remarked, "We have so much fun on and off the court. I've played with some of these guys since middle school, and I can't wait to see what the rest of the season hold." This unique team dynamic can easily be seen in our various nicknames for each other, inside jokes, and unflagging cheering during matches. 
Be sure to support the tennis team this weekend as we compete for the Morris County Tournament!
Lineup:
1st Singles: Eric Hsieh (senior)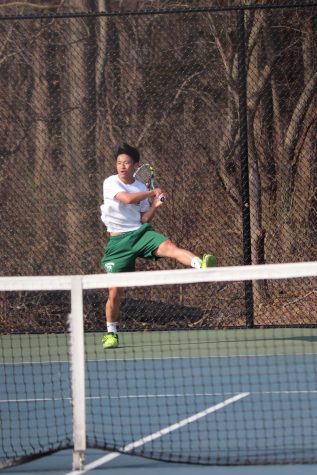 2nd Singles: Wesley Jakimowicz (senior)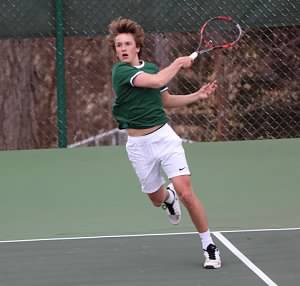 3rd Singles: George Han (freshman)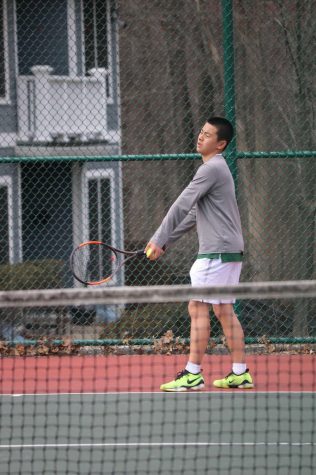 1st Doubles: Billy Schroeder (senior) and John Plaza (senior)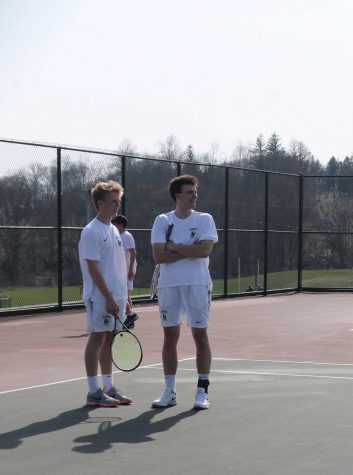 2nd Doubles: Joseph Spada (senior) and Nick Gritz (Freshman)