Chess Case Heads to Court
Lawsuit Alleges Nefarious Behavior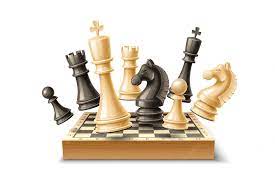 One man, one chess player, had the dream of becoming World Champion. He defeated the current World Champion, twice! And once in mere seconds. How is that possible? Where is he now?
Hans Niemann is filing a lawsuit against the most popular chess site in the world along with the likes of famous twitch stream Grandmaster, Hikaru Nakamura and World Champion, Magnus Carlsen. He is also suing Magnus's company, Play Magnus, and Danny Rensch, the head of chess.com.  Hans' suit demands $100 million dollars in damages, and he accuses Carlsen, Hikaru, and others of colluding to damage and defame hNiemann's reputation. 
The lawsuit accuses Rensch and Nakamura of utilizing their prominent roles in chess social media to promote Carlsen's assertion that Neimann is a cheater. The issue is, Hans himself has admitted that he has cheated, but dismisses as "mistakes of the past", saying that he only cheated twice, years ago, once when he was 12 and again at 16 years of age. He also claims that he's never cheated in a cash prize event. 
However, World Championship Challenger Ian Nepomiatchi has publicly stated that Hans Niemann is "improving off-stream" when he plays. In addition, Hikaru has revealed on-stream that there was "a six-month time period where Niemann was banned from playing cash events."  
In a recent chess.com report about Niemann, they claimed that "Hans has likely cheated in more than 100 online chess games, including several prize money events. He was already 17 when he likely cheated in some of these matches and games. He was also streaming in 25 of these games. "From these claims, it seems that 19-year-old Niemann has an extensive cheating history". 
The lawsuit comes as a surprise for many as Niemann's guilt seems almost a certainty. However, he has continued to shock the chess world with controversy after controversy, so we cannot rule out anything that Hans may do. (Kind of the Donald Trump of chess).
As for whether he will succeed in his lawsuit, Hans' lawsuit is unlikely to come to fruition as chess.com has the right to ban players from their website, which is listed in their Terms Of Service. Furthermore, Magnus and Hikaru have never said anything new about Niemann: it is well-known that Han has an extensive record of cheating. 
All eyes are on Hans and will remain on him throughout this lawsuit. All we can do is wait and see…
[Citation:  https://www.chess.com/blog/CHESScom/hans-niemann-report]