Pierce's Picks: COVID Hits Fantasy Football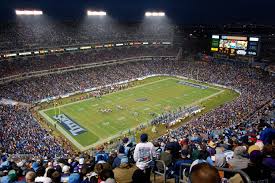 Welcome back to the latest edition of Pierce's Picks!
Luckily, there was a significant decline in injuries last week compared to Week Two. Consequently, fantasy owners were not as eager to set their alarm clocks to 3:00 am to add new players. A relatively injury-free week was needed after the headaches owners have endured in the young season. However, a story developed out of Tennessee this week that has rekindled mayhem. According to the New York Post, "four Titans players and five other team personnel contracted [COVID-19]." This is not the first case of COVID in the NFL. Individual players, including Cowboys' RB Ezekiel Elliott, tested positive for COVID during the offseason and training camps. However, the situation unfolding within the Titans' facility is the league's first outbreak, where multiple players who were in close contact with each other contracted the virus.
This is an absolute nightmare scenario for fantasy owners who have Tennessee Titans players on their roster, as we do not know the limitations put on practices and other team meetings. In addition, we don't know which players have the virus. Even worse, this also affects owners who have Pittsburgh Steelers players on their roster. CBS Sports reported on Wednesday that the NFL will postpone this week's matchup between the Titans and Steelers. However, it is unclear when this game will take place—or if it will take place at all. This forces fantasy owners to make a critical decision. Do you take a risk by starting a Titan or Steeler, or do you play conservatively and find another option? 
In my league, I have James Conner on my roster, who is coming off two consecutive games in which he accumulated over 100 rushing yards. However, he will be on my bench this week, and I advise other owners to do the same if they own Conner, JuJu, Henry, or any other player involved in the Tennessee-Pittsburgh game. There's a quotation from author Mokokoma Mokhonoana that sums up my opinion on this issue in twelve words:  "The unwise hope for the best… and prepare for only the best."
Finally, if the game is played on Tuesday, I am advising all league managers to not open the waiver wire until Wednesday morning. ESPN, CBS, or NFL Fantasy may adjust their times, but if not, your league will be a mess if you don't take action.