Pierce's Picks: Playoff Liftoff
"It's the Most Wonderful Time of the Year!"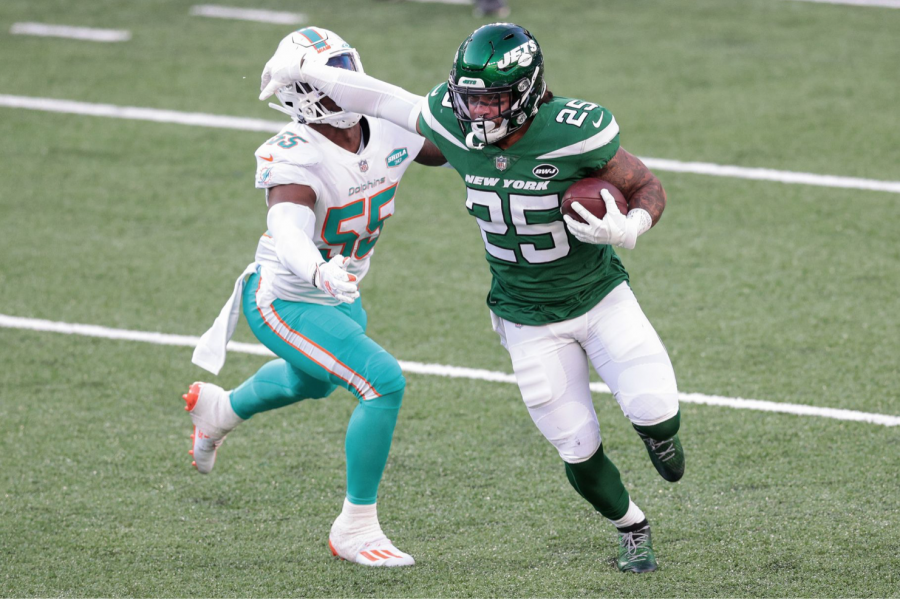 Welcome back to the latest edition of Pierce's Picks!
The playoffs are officially here, which means that it is vitally important to make the correct lineup adjustments this week. Although the draft is the most exciting part of the season, the playoffs are the true zenith of the season as managers prepare to make the playoffs. There is little margin for error at this point in the season as you will be competing against the other top teams in your league. Consequently, a huge performance by one of your players (e.g. Darren Waller for me last week) could propel you toward the fantasy football championship game. Ergo, there is a lot at stake this week. Let's get into things.
ADD: Ty Johnson (RB, New York Jets)
Read this whole article before you start spamming me with incensed emails. I am aware that you may not want to put your trust in a New York Jet, but Ty Johnson has the potential to be an incredibly valuable fantasy asset. However, like last week, I want to emphasize that I said "has the potential," as this player's value is contingent on a crucial factor: Frank Gore's health. In Sunday's game against the Raiders, Gore was only able to garner one carry before leaving the game with a concussion (NBC). As a result, Ty Johnson, a University of Maryland product, rushed 22 times and ran 14 pass routes out of the backfield, and both of these numbers far surpassed the totals of the other running backs on the Jets (Pro Football Focus). He also added a touchdown, which gave him a total of 20.7 PPR points on the day (ESPN).
Thus, with Frank Gore on the injury report, you should add Ty Johnson before any other reports come out. For example, if Adam Schefter reports tomorrow that Gore will not play on Sunday, the demand for Johnson will immediately skyrocket. Therefore, you should pick up Johnson right now to prepare for a negative update on Gore's injury. Additionally, the Jets play Seattle this week, which is a favorable matchup considering the Seahawks have a below-average run defense.
Also, even though Johnson plays for the Jets, he will still have opportunities to score touchdowns. In fact, the Jets have put up 27+ points on the scoreboard in three of the last four weeks. So, the Jets will not necessarily be in a negative game script against the Seahawks—a team that looked miserable against the Giants last week. However, even if Russell Wilson lights up the scoreboard, Ty Johnson is very proficient at running routes out of the backfield, so an increase in RB targets could benefit Johnson in PPR formats. In conclusion, if Gore is out on Sunday, Johnson should be in your lineup.