American Fashion: The Past & Future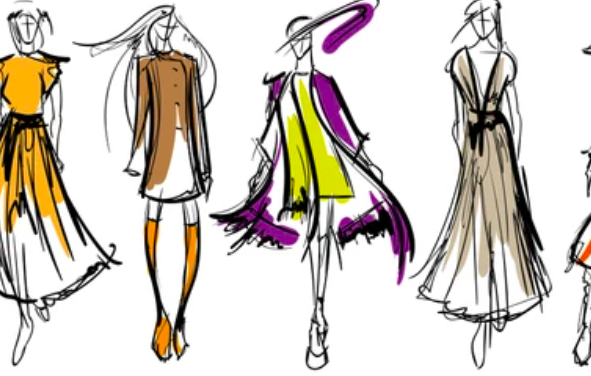 When Tommy Hilfiger bought deadstock from a local boutique some five decades ago, few would have guessed that in a matter of years his label would become a household name that is synonymous with the American fashion industry. Today, however, other Hilfigers are building their own unique careers in the industry, like Tommy's sister Ginny, whom I spoke with a week or so ago.
Ginny, the youngest of the Hilfiger children, spent much of her childhood and teenage years alongside her older brother Tommy, either at his store "People's Place" in their hometown of Elmira New York, or further east, in the city. Regardless of where she was, Tommy's occupation always influenced her, and eventually led her to begin her own career in the fashion industry. Despite her parents' wishes that she become a nurse, Ginny stuck with her passion and ultimately attended the Fashion Institute of Technology after teaching herself how to sew, draw, and drape designs. After graduating, she took up a role at her brother's company, and then began her own years later. Following that project, she had various roles at Fila, and again Tommy Hilfiger, before ultimately becoming the creative director of soccer icon Lionel Messi's lifestyle brand.
Many of Ginny's clothes, and almost all of Tommy's, have a quintessentially American feel: clean-cut silhouettes composed of red, white, and blue fabric. But as is well known in the industry: what was is not what is, and what is is not what will be. So how, then, will we dress in two months or two years time?
Obviously, the lockdown has had an impact on this, and as Ginny explained, "people have forgotten how to dress" after months of work-from-home outfits consisting of sweat pants and T-shirts. Her beliefs echo those of designers like Rick Owens, who fears the industry could slip into a post-pandemic period of modesty and "wearability." In fact, many designers seem already to be heading in that direction, take Natacha Ramsay-Levihe's Spring 2021 collection for Chloé, or Olivier Rousteig's for Balmain for example. 
Sustainability, too, will play a major role in the fashion industry of the next decade, Ginny explained. In fact, she's currently working on a "green-line" at the Messi Brand; a sustainable collection relying on renewable and recyclable materials. Again, the fashion industry at large is moving in that direction as well. At Maison Margiela, for example, creative director John Galliano launched the brand's "Recicla" line, which takes second-hand clothes and reconstructs them into haute-couture garments.
Ultimately, the golden age of American fashion appears to be coming to a close, only hastened by this pandemic. The future, though, is still being decided, and it's up to designers to decide whether to remain loyal to their DNA or adapt to the new world.