The Queen Is Dead: A Look at the Life and Contributions of ER II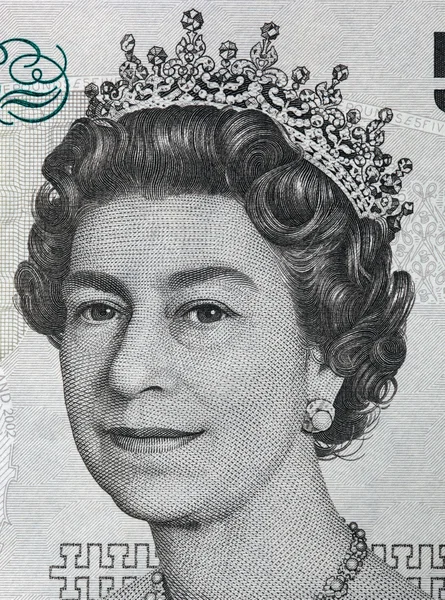 Elizabeth II, the longest-reigning monarch in British history, has been the queen of the United Kingdom and its Dominions and Territories for nearly 70 years. She has been a symbol of the United Kingdom and of the Commonwealth Realms since her accession in 1952. During her reign, she has seen many changes within the countries over which she presides. This week, we're taking a look at her life and some of her most significant contributions during her reign. 
1926: The Future Queen Is Born 
Elizabeth Alexandra Mary was born on April 21, 1926, at 17 Bruton Street in London. She was the first child of Prince Albert, Duke of York (later King George VI), and his wife, Elizabeth Bowes-Lyon. As the great-granddaughter of Queen Victoria, Elizabeth became third in line to the throne after her uncle, Edward VIII, and her father. 
1936: Edward VIII Abdicates 
In December 1936, King George V died, and Edward VIII ascended to the throne. However, less than a year later he abdicated in order to marry Wallis Simpson, an American divorcée. This meant that Elizabeth's father became king and she became the "heir presumptive".  
1947: The Princess Weds Philip Mountbatten 
On November 20, 1947, Elizabeth married Philip Mountbatten (formerly Prince Philip of Greece and Denmark), at Westminster Abbey. The wedding was a landmark event that was broadcast on radio to 200 million people around the world. It was also notable because it was the first time that a reigning monarch had attended the wedding of a child since 1559.     
1952: Elizabeth Becomes Queen
On February 6, 1952, while on a tour of Kenya with Prince Philip, Elizabeth received news that her father had died. At just 25 years old, she was now the constitutional monarch of seven countries: the United Kingdom, Canada, Australia, New Zealand, South Africa, Pakistan, and Ceylon. 
1953: The Coronation 
Elizabeth was crowned Queen in Westminster Abbey on June 2, 1953. She became the first British monarch to have her coronation televised. The ceremony was attended by representatives from across the Commonwealth. On the eve of her coronation, the young queen addressed a crowd of well-wishers at Westminster Abbey, asserting: "I declare before you all that my whole life, whether it be long or short, shall be devoted to your service and the service of our great Imperial Commonwealth to which we all belong."
1956: Elizabeth Visits Africa For The First Time 
In November of that year Queen Elizabeth and her husband Prince Philip travelled to Ghana as part of their tour around Africa. She helped steer the end of Britain's exploitive colonial rule on the continent.
1997: Princess Diana dies
The beloved princess died tragically in a car crash. Although their relationship had been strained, the Queen gave a sympathetic broadcast in her memory.
2002: The Queen Mother's Death 
On March 30, 2002, the Queen Mother died of natural causes at her home in Goring-by-Sea. The Queen was devastated by the loss, writing a personal letter to her mother: "I felt your hand close round mine as you said goodbye for ever last night." The Queen also passed on her condolences to the rest of her family: "To you and the children I send my deepest sympathy. May you be comforted by our prayers."
2012: Diamond Jubilee Celebrations        
In 2012, Elizabeth celebrated 60 years on the throne with a series of events known as the "Diamond Jubilee" celebrations. These included a Service of Thanksgiving at St Paul's Cathedral in London; a parade along The Mall; and a concert held outside Buckingham Palace featuring some of Britain's biggest musical acts including Sir Elton John, Sir Paul McCartney and Ed Sheeran among others. An estimated one million people took part in street parties across the country to mark the occasion. 
2013: Her Royal Ascot Victory 
Later that year, Elizabeth's horse, Estimate, won the Gold Cup at Royal Ascot, one of the highlights of the British horse racing calendar. A life-long equine afficianado, the Queen  thrilled with her win. She attended her last "Trooping The Colour" parade in June 2017 at which she made a speech from the balcony of Buckingham Palace.
2015: Queen Elizabeth becomes the longest reigning monarch in British history.
2022: Queen Elizabeth II passes away peacefully at Balmoral Castle, Scotland. King Charles officially becomes king on the day she passes and will ascend to the throne in his coronation, likely in October of this year.  The exact date has not yet been released to the public.  Hundreds of thousands line up to pay tribute to the Queen before she is buried.
***
Other Fun Facts:
Queen Elizabeth is known for her love of animals; she currently has two corgis – Willow and Holly – as well as four dorgis (dachshund-corgi crossbreeds), which includes one named Vulcan after the British television series Doctor Who! 
Throughout her reign Queen Elizabeth made many contributions both inside and outside of her country. She is a patron of more than 600 charities and organizations and has undertaken several royal visits throughout her reign. 
Queen Elizabeth II has been a beloved figurehead for Britain and the Commonwealth Realms for nearly 70 years. During that time, she has devoted herself to many causes including education, world peace, and the arts. Although she is no longer with us, she will continue to be an important figure in British history for years to come.